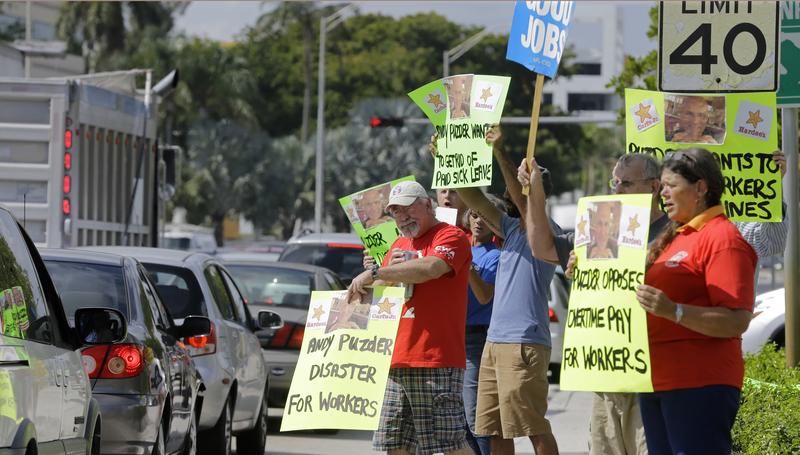 The second casualty of the Trump cabinet came on Wednesday. Andrew Pudzer, the nominee for Labor Secretary and fast food executive, withdrew his nomination for the position amid concerns that he lacked enough Republican support to be confirmed in a vote scheduled for Thursday.
The White House said it would nominate R. Alexander Acosta, a law school dean from Florida, to the post.
Pudzer first came under scrutiny for his employment of a nanny who was undocumented. Massachusetts Senator Elizabeth Warren railed against him for his treatment of employees.
"Mr. Puzder also delights in expressing personal disdain for his workers," Senator Warren said on the Senate floor on Wednesday. "He bragged in his very first memo as CEO, he wrote that he wanted 'No more people behind the counter unless they have their teeth, hah hah.' He said he would like to replace his workers with robots because 'they are always polite, they always upsell, they never take a vacation and there's never a slip and fall or an age sex or discrimination case.'"
His ex-wife, Lisa Fierstein appeared on The Oprah Winfrey Show in 1990 and leveled accusations of physical abuse against her ex-husband. Earlier this week, Oprah provided the decades-old video to Senators.
Takeaway Washington Correspondent Todd Zwillich has the latest.