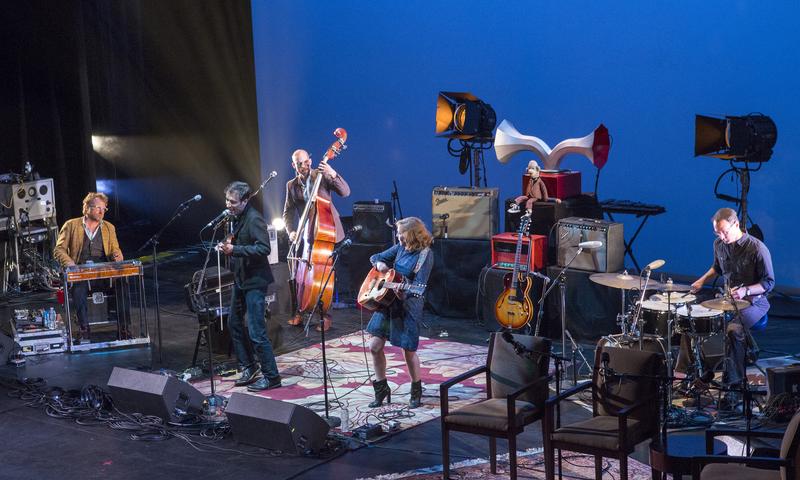 The last time Andrew Bird was on Studio 360, he explained how being all alone on a farm, with no distractions, helped him find a new voice for his music. But rural Illinois does have the occasional passing pickup. If you want real isolation, try Greenland, the least densely populated country in the world.
In this new twist on a song he first recorded in 2001, Bird and his band, the Hands of Glory, imagine the mental health benefits of loneliness:
On the way to Greenland I shall find
All the disparate fragments of my mind
I shall return a different man
And, darling, do
All that I can.
Andrew Bird performs live at the Brooklyn Academy of Music with Alan Hampton (bass), Eric Heywood (pedal steel), Kevin O'Donnell (drums), and Tift Merritt (vocals).
Music Playlist
Live piano music

Artist: Joel Esher

Dear Old Greenland

Artist: Andrew Bird and the Hands of Glory