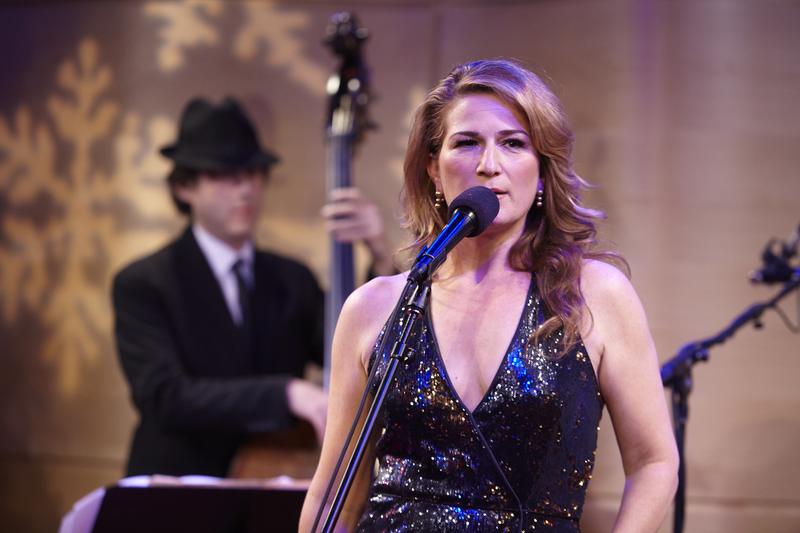 Before she played Celine Dion, Martha Stewart, and one of the NPR girls on Saturday Night Live, Ana Gasteyer was grooving to the Songbook in her dorm room in Evanston, IL. Yes, this classically-trained singer, violinist, and late night comedian is also a smart and sassy jazz performer. 
This was no surprise to intelligence at Naked American Songbook headquarters: Ana's 2014 record, I'm Hip was produced by host Julian Fleisher. And can you believe this whole Naked American mess got started when the celebrity invited Julian to co-host a special program on The Jonathan Channel back in 2014.
After starring as Elpheba in the Broadway hit Wicked, Ana has gone on to perform at the Cafe Carlyle and strut her stuff back on national television, while Julian has remained at The Jonathan Channel to guard the treasures of the Naked American Songbook.
But don't worry ladies and gents, Ana is back to help Julian defend this fortune on this week's episode!
Hear more TNAS by checking out the Naked American Songbook archives and subscribe on iTunes to make sure you don't miss an episode. Then join the conversation on Twitter and Instagram and Facebook and don't forget to leave a comment!