The Takeaway
Amy Goodman Speaks Out on 'Riot' Charges for Dakota Pipeline Reporting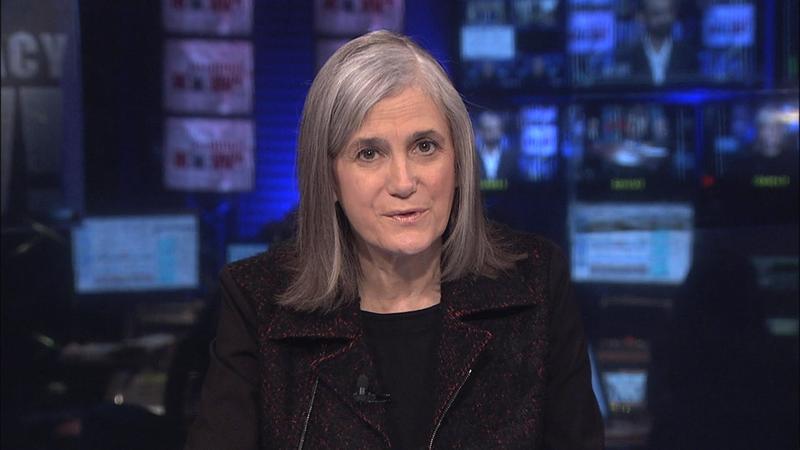 Update Oct. 17, 2016 02:42 PM Eastern: On Monday afternoon, a judge rejected the riot charges against Amy Goodman. 
Democracy Now! Host and Executive Producer Amy Goodman considered turning herself in to North Dakota authorities today after being charged with rioting for reporting on and broadcasting about a Dakota Access Pipeline protest, where pipeline security guards used dogs and pepper spray against demonstrators.
Ladd Erickson, the state attorney who was prosecuting the case for Morton County, said he didn't consider Goodman to be a journalist because she reported from the position of the protesters. He initially charged Goodman with trespassing, but withdrew that charge for a new count of rioting. On Monday, a judge rejected the charges against Goodman.
Though she is no longer facing charges, the whole situation has been called an attack on journalism and freedom of the press. Click on the 'Listen' button above to hear our full conversation with Goodman.
---
Interview Highlights
What happened on the ground in North Dakota:
What took place on that day, Indian native land and water defenders — the don't call themselves protesters; they call themselves protectors — saw that the pipeline was excavating their scared sites. They didn't expect this. This was Labor Day weekend. And they came up on these bulldozers that were in full gear, and they demanded that they stop. We were filming all of this. And then, the pipeline security guards unleashed dogs and pepper spray on the protesters. The dogs that we filmed, one of the dogs, his mouth and nose was dripping with blood. That's the video footage that went viral.
That's what led to the arrest warrant for me, five days later. And they charged me with criminal trespass. This weekend, we flew back into North Dakota to continue to cover the resistance and for me to face these charges — to fight these charges. And as I flew in to Bismarck, North Dakota, they dropped the charges. They said there was not enough evidence to support it. But at the same time, the prosecutor, Ladd Erickson, on Friday told our lawyer that he'd filed new charges against me: Riot. And that's what I have to face in court today.
On the charges against her:
I wasn't trespassing. I wasn't engaging in a riot. I was simply doing my job as a journalist by covering a violent attack on Native American protesters.
On the evolution of of the protests:
What we are seeing here is the largest unification of Native American tribes in decades, from Latin America, the United States and Canada. I mean, this is truly historic this resistance. And many non-natives as well have come to ... these resistance camps to try to stop this pipeline from being built.
On the push to arrest other journalists covering the protests:
This is extremely serious. What's very clear is that Ladd Erickson does not want this reporting to take place. He is judging the reporting. But we have something called the First Amendment in this country, which is extremely important. The issue of freedom of press is not only about freedom of the press. It's important because freedom of the press is about the public's right to know. In order to make an informed decision, people need information. That's what makes a democracy meaningful. And it's our job as journalists to go to where the silence is.