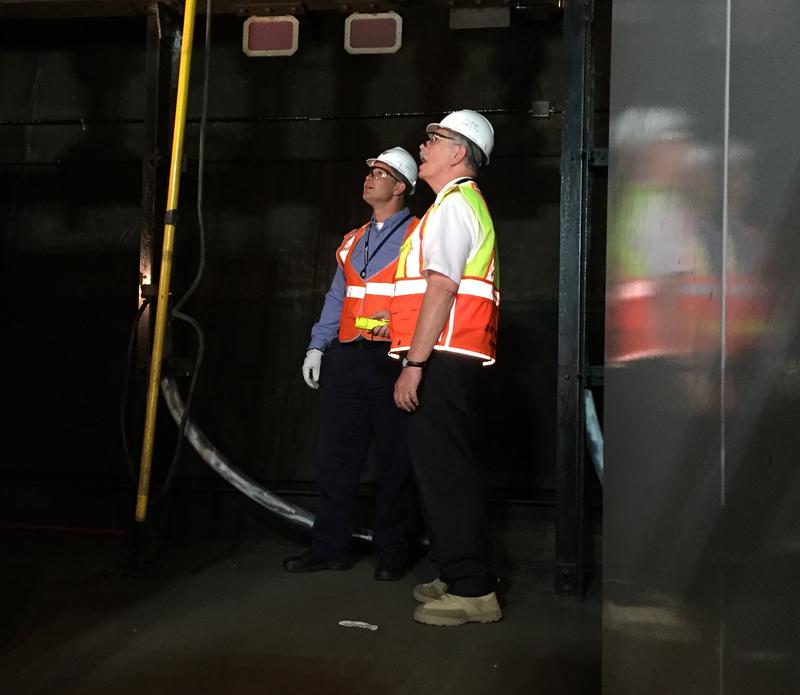 Under Penn Station, there's a door that opens onto a hot, dark passageway. It leads to a cavernous electrical substation filled with what looks like giant metal filing cabinets. Those cabinets are actually 12,000 volt circuit breakers.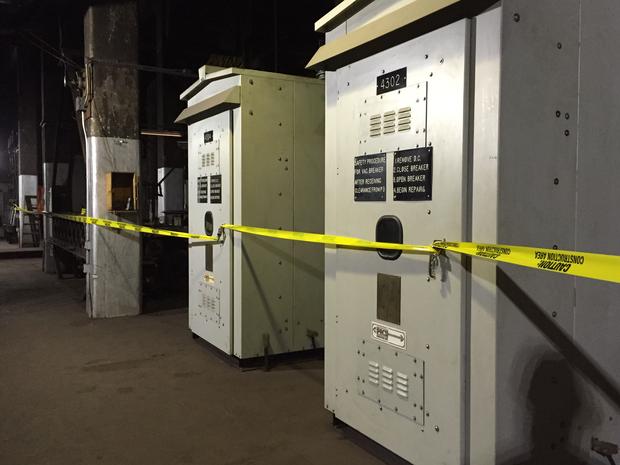 Amtrak President Joe Boardman took reporters on a tour of this substation Friday to show them first-hand why trans-Hudson commuters have spent the week in rail misery. On two mornings this week, something went wrong with the nearly four-mile-long cables that power the tunnel. The cables originate in Hackensack, New Jersey, go through the so-called North River tunnels, and wind up in Penn Station. And when they fail, it's not always easy for electricians track down where along those four miles the problems are. On Friday evening, in fact, they were still trying to chase down the source from that morning's malfunction.
At 80 years old, the cables were already senior citizens when Sandy struck. During that storm, when the 100-plus year-old tunnels flooded, the cables — along with everything else — were submerged. And that's just the start. "It's the track, it's the ballast, it's the signal system, it's the catenary," said Boardman. "It's all the things that need to be done."
The other two days this week, the problem was with an electrical substation on the Jersey side of the river.
Friday's delays were the last straw for NJ Transit. Officials there sent a formal "letter of dissatisfaction" to Amtrak, requesting a meeting and an action plan. Governor Chris Christie also piled on, saying he blamed Amtrak's "indifference to New Jersey commuters."
(Earlier Friday, Christie said if he were elected president, he'd build new trans-Hudson tunnels — despite killing a similar project back in 2010.)
Boardman disputed that Amtrak didn't care about New Jersey commuters.
"I'm very frustrated as well, and that's why I 'm here today," Boardman said. "I'm fed up with this, we want to get it fixed. This community deserves a reliable transportation system, a reliable railroad. And we're going to get it for them."
But that reliability comes at a price, and Boardman says the "problem is finding the funding to fix the problem."