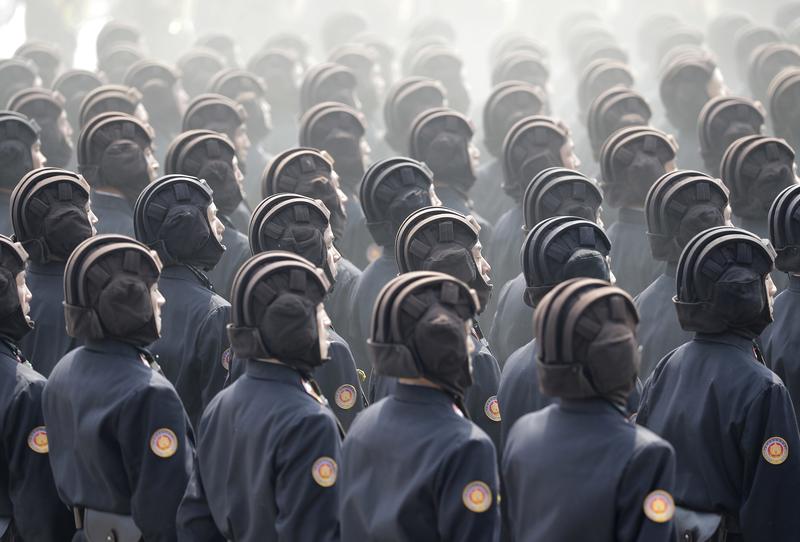 Click on the 'Listen' button above to hear this interview.
On Friday, tensions were building as North Korea's "Day of the Sun" approached — the holiday commemorates the birthday of the country's founder, Kim Il-sung. Many feared that the country would be launching a nuclear weapons test as a global show of force, and things only got more heated when a U.S. naval strike group neared the Korean Peninsula for a possible pre-emptive response.
Ultimately, North Korea carried out a failed failed missile test, and relations remain strained between Pyongyang and Washington.
Officials in the Trump Administration said on Friday that the new U.S. policy towards North Korea is one of "maximum pressure and engagement." The White House policy hinges not just on working with established American allies in the region, but also on cooperation with a less obvious partner: The Chinese government. U.S. National Security Adviser H.R. McMaster told ABC's "This Week" that both the U.S. and China view North Korea's current national policy as "a situation that just can't continue."
Vice President Mike Pence arrived in Seoul, South Korea on Sunday to begin a 10 day trip through East Asia. A core part of his mission there will be to make sure that Japan and South Korea are on the same page as the U.S. with regards to policy on North Korea.
Jean Lee, a global fellow at the Wilson Center and Korean Peninsula bureau chief for the Associated Press from 2008 to 2013, joins The Takeaway from Seoul to discuss whether this is just the start of escalating action in the Korean peninsula.