The Takeaway
An Army Veteran Defends Colin Kaepernick's National Anthem Protest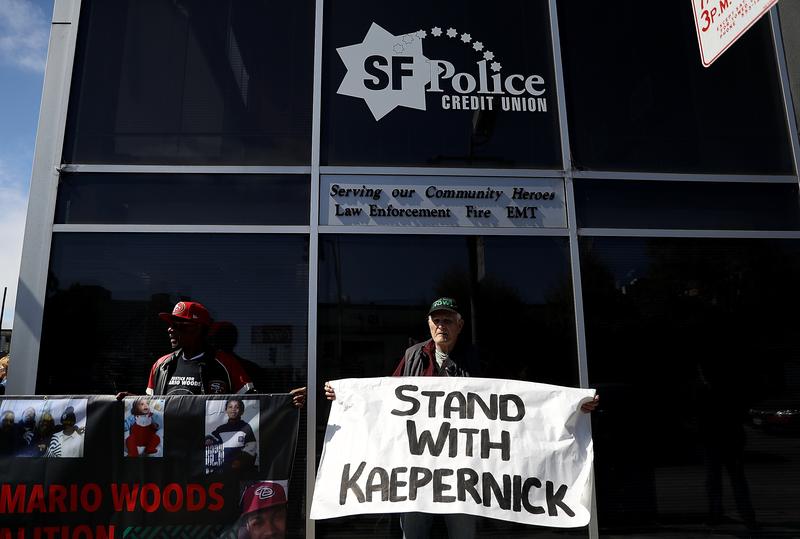 San Francisco 49ers quarterback Colin Kaepernick caused an uproar when he sat down for the national anthem before a football game last week. He told the press he will continue to sit for the anthem, to protest the treatment of people of color in this country.

Some people burned his jersey, but Kaepernick has gotten support from what may seem like an unlikely group: U.S. veterans.
Veterans took to social media this week to tweet messages with the hashtag #VeteransForKaepernick, which started to trend worldwide. Isaac Wright, tweeted: "I don't agree with all of his points, but I'll fight to the death for his right to say it."
Asha Castleberry was a captain in the U.S. Army who served in Kuwait, Jordan, and Iraq from 2012 to 2015. She's also African-American, and says Kaepernick's protest spoke to her as a veteran of color.