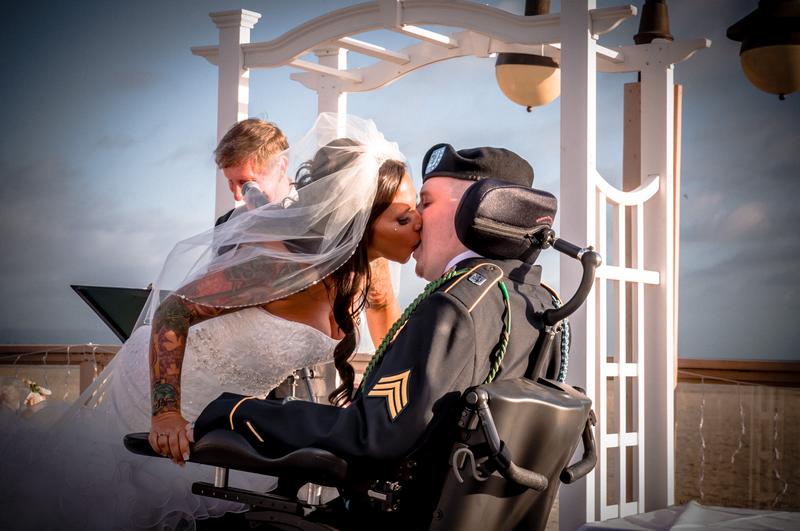 Click on the 'Listen' button above to hear this segment.
At the age of 21, Sergeant Nick Mendes' life changed forever. While on tour in Afghanistan in 2009, his vehicle was flipped by a 500-pound IED, leaving him paralyzed from the neck down.
He spent months in a VA hospital bed, learning to eat, breathe, and talk on his own again. During his struggle to acclimate to a new normal, he met Wendy Eichler, a medical caregiver at the VA that he eventually fell in love with.
In a new documentary called "American Veteran," director Julie Cohen chronicles Nick's journey over five years — from his bed at the VA to his fully accessible home with his new wife, Wendy. Cohen shows that while Nick's disability can cause him some frustration, he focuses on the positive side of life.