The Takeaway
In New Jersey, 13 Years of Mall Madness Costs Billions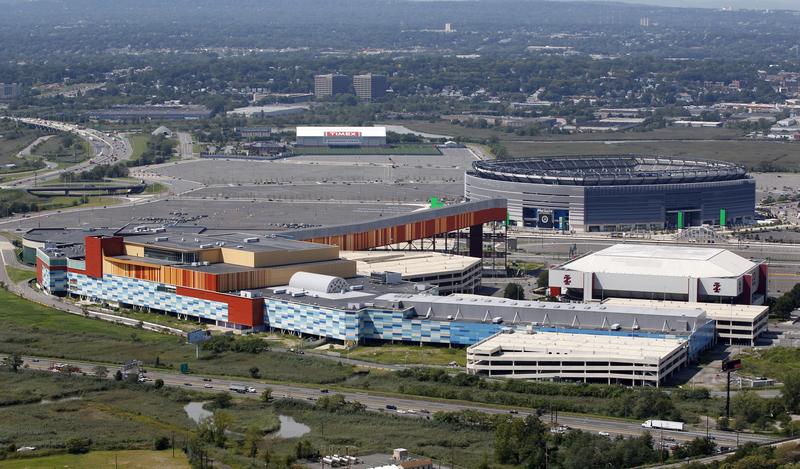 Click on the 'Listen' button above to hear this interview.
There is only one large suburban mall currently under construction in the U.S. and it's located out in the swamps of New Jersey. The project, originally named Xanadu, has had a troubled 13 year history.
Though billions of dollars have been spent, there is little to show for it other than an exterior that Chris Christie once referred to as "the ugliest damn building in New Jersey, maybe in America."
Now, construction is getting back underway, and it seems that the mall may finally be completed. This week, WNYC has been airing "Mall Madness," a five part series that takes a close look at the history of the project and whether this time, it's finally going to be made ready for business.
Journalist Ilya Marritz is a reporter and producer of the series. He sat down with The Takeaway to explain why the fate of the mall could mean a lot, not just for New Jersey, but for businesses all across America.