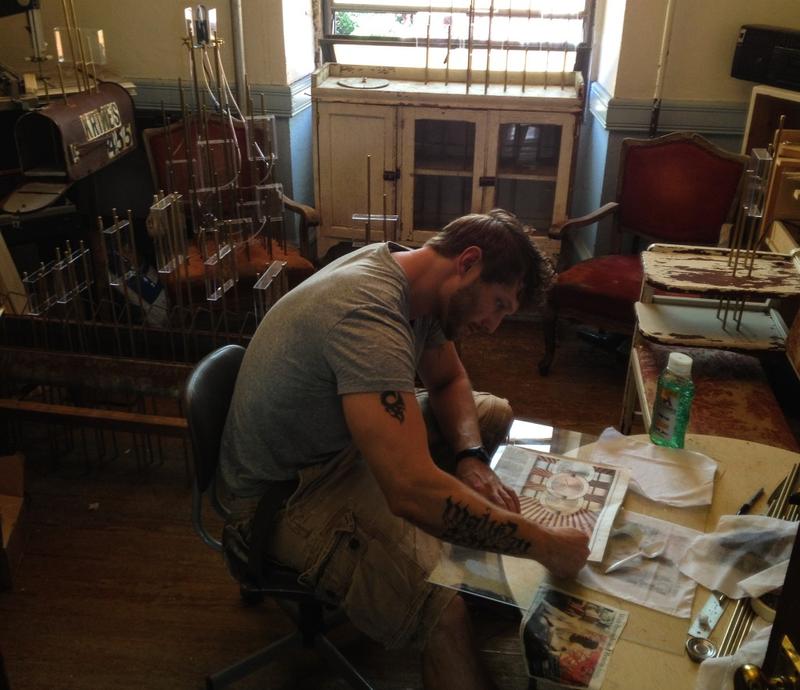 The U.S. has the world's largest prison population. In 2012, there were 2.3 million people in American prisons or jails – and even more under some kind of "correctional supervision."
In fact, if you added up all the people in America in prison, on probation, or on parole, it would total about 6 million – just a little smaller than the population of New York City. The system is vast -- but how well is it working?
In this episode of State Of The Re:Union, a look at how communities across the country are responding creatively to problems with police, courts, and prisons.
Jesse Krimes talks about how he started making art to cope with isolation in prison. He gradually became know as the "resident artist," and inmates petitioned guards to let him teach a still-life class, simultaneously bridging racial barriers. Then, how the Albuquerque Police Department reformed their practices when dealing with mentally ill persons -- all because families banded together and worked to implement change with the Department of Justice. Also hear from the Insight Prison Project, an organization that works in the restorative justice framework to move prisoners beyond punishment and towards accountability and healing.
"American Justice" is part of State Of The Re:Union's fall season. Listen to last week's episode about trans families in America.
Listen: