Studio 360
American Icons: The Vietnam Veterans Memorial
This is the monument that changed how America remembers war. 
How do you build a monument to a war that was more tragic than triumphant? Maya Lin was practically a kid when she got the commission to design the Vietnam Veterans Memorial on the National Mall. "The veterans were asking me, 'What do you think people are going to do when they first come here?'" she remembers. "And I wanted to say, 'They're going to cry.'" Her minimalistic granite wall was derided by one vet as a "black gash of shame." But inscribed with the name of every fallen soldier, it became a sacred place for veterans and their families, and it influenced later designs like the National September 11 Memorial. We'll visit a replica of the wall that travels to veterans' parades around the country, and hear from Secretary of Defense Chuck Hagel how this singular work of architecture has influenced how we think about war.  
Bonus Track: Kurt Andersen's full interview with Maya Lin
Hear Kurt's full interview with Lin about what it was like to stir up a national controversy at such a young age, and how her artistic career has evolved in the three decades since the memorial was created.
Bonus Track: Angela Matthews remembers Joseph Sintoni
Angela Matthews reads the letter she left at The Wall for her high school sweetheart, Joseph Sintoni. It was featured in Laura Palmer's book Shrapnel From The Heart. 
Bonus Track: Viet Nguyen on Vietnamese memorials
Nguyen fled Vietnam with his family after the fall of Saigon, eventually settling in Pennsylvania in 1975. He has been visiting Vietnam almost every year since 2002, and explains how the war is remembered there.
Slideshow: The Vietnam Veterans Memorial and the Memorial Resource Center
Music Playlist
Legions (War)

Artist: Zoë Keating

Album: One Cello x 16 Natoma

Label: Zoë Keating

Sun Will Set

Artist: Zoë Keating

Album: One Cello x 16 Natoma

Label: Zoë Keating

Insight

Artist: Kristin Rule

Album: The Knife that Cuts a Tear

Tourtour

Artist: Wim Mertens & Glenn Branca

Album: Belly of an Architect

Label: Import [Generic]

Electric Counterpoint – Slow (movement 2)

Artist: Steve Reich

Album: Different Trains/ Electric Counterpoint

Label: Nonesuch

More than Just a Name on the Wall

Artist: Statler Brothers

Album: The Definitive Collection

Label: Mercury Nashville

Gotta Go to Vietnam

Artist: John Lee Hooker

Album: Urban Blues

Label: Geffen

The Viet Nam Blues

Artist: Jack Sanders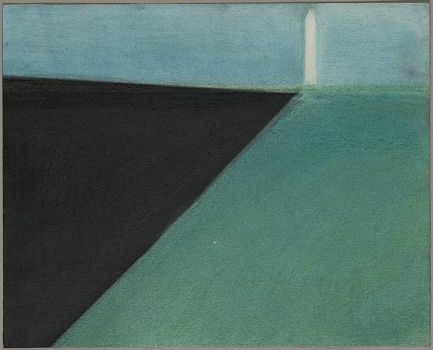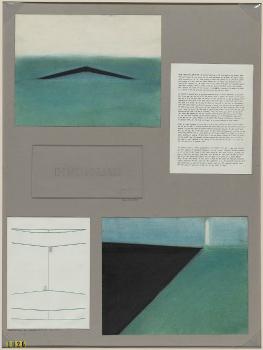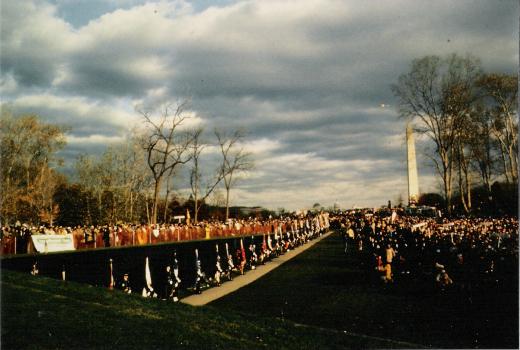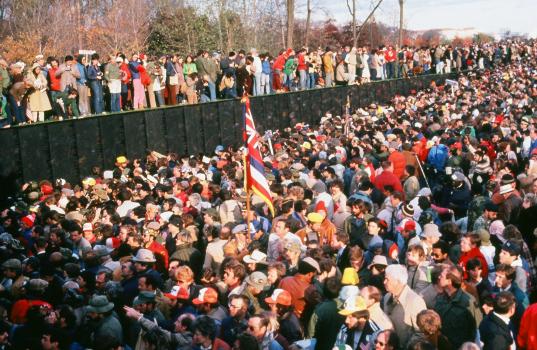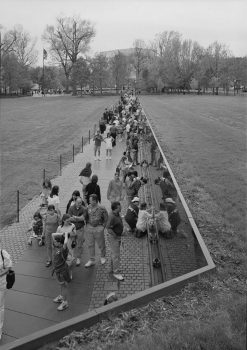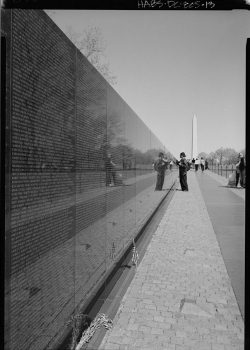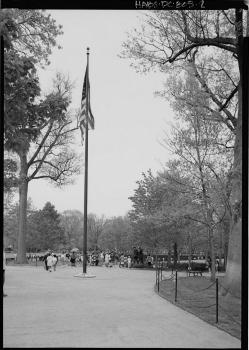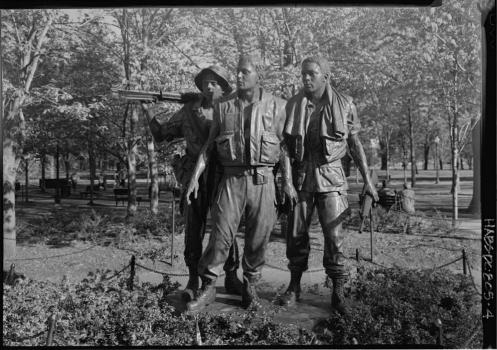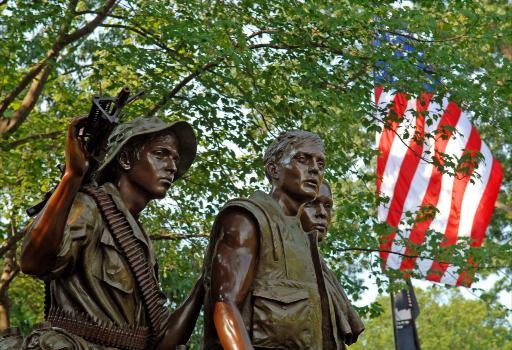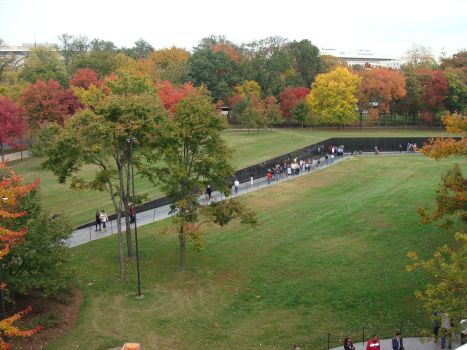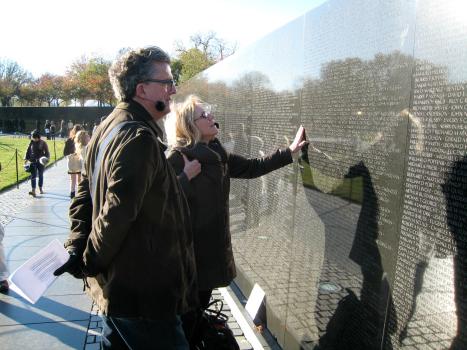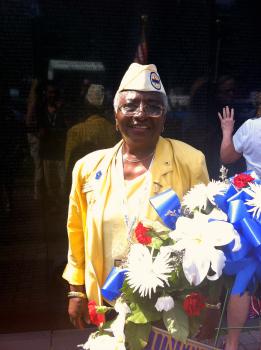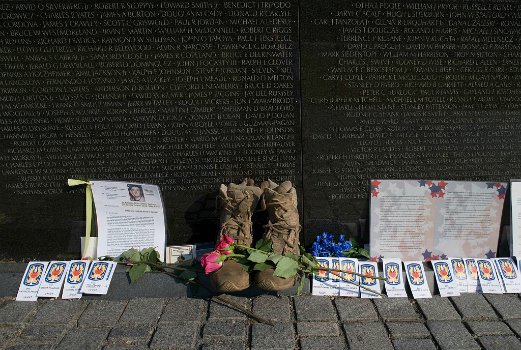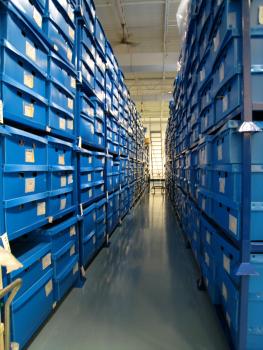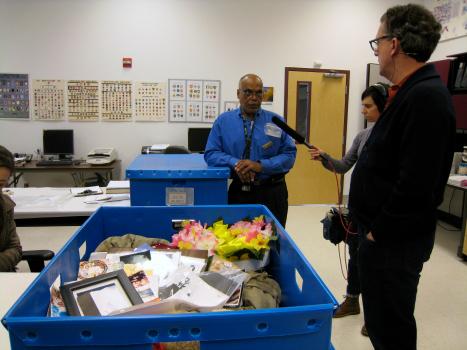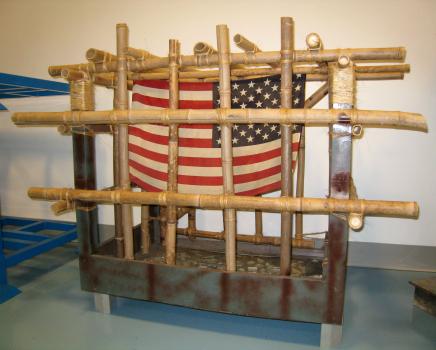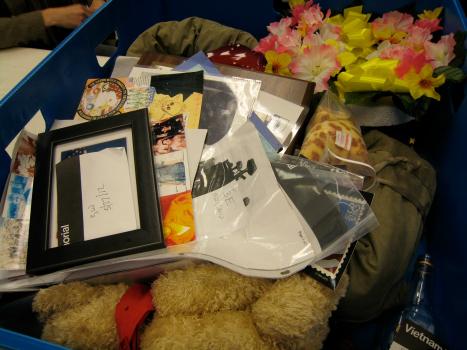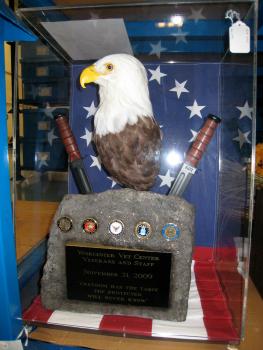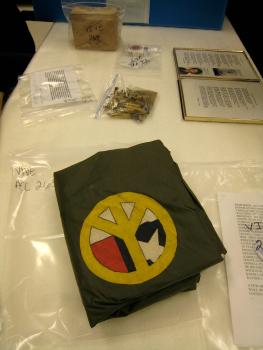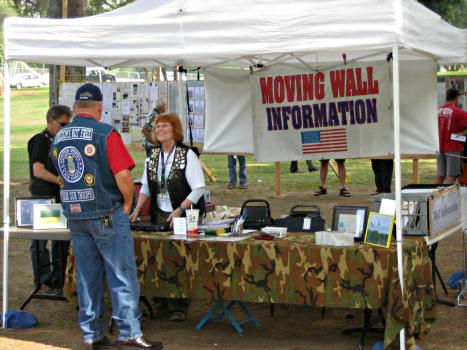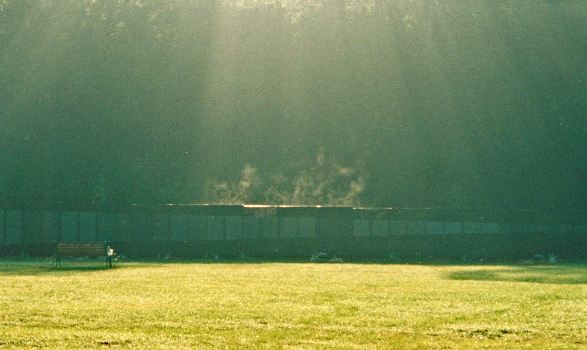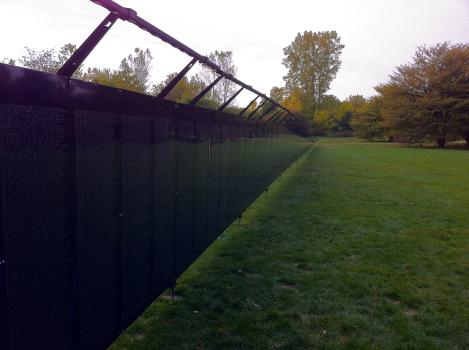 of