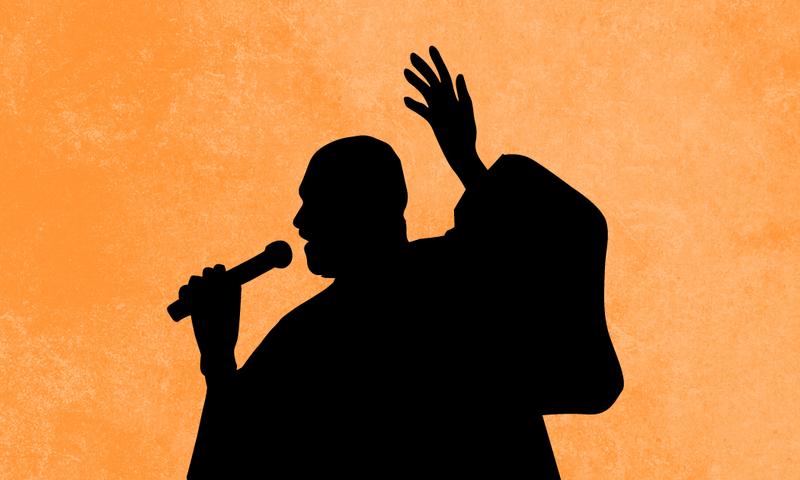 This is America's anthem for civil rights.
There is exactly one old hymn that everyone recognizes, and moves people who have no feeling for the spiritual or religious. "Amazing Grace" transcended the church and became a folk song, and an anthem for civil rights. Yet its origins are unexpected and complicated: it was written by a slave trader who did not renounce slavery until long after he wrote it. 
Produced by Trey Kay
Special thanks to Gene Gilliland and the people from the Big Singing Day in Benton, Kentucky.
Music Playlist
Amazing Grace

Artist: Rod Stewart

Album: Every Picture Tells A Story

Label: Mercury

Amazing Grace

Artist: Rev. J.M. Gates

Album: Rev. J.M. Gates Vol. 4 (1926)

Label: Document Records

Amazing Grace

Artist: Sister Rosetta Tharpe & The Gospelsingers

Album: The History of Black Gospel Volume 3

Label: Wamsenzo

Amazing Grace

Artist: Fannie Lou Hamer

Album: The Songs My Mother Taught Me

Label: Smithsonian Folkways Recordings / Auvidis-UNESCO

Amazing Grace

Artist: Judy Collins

Album: The Very Best Of Judy Collins

Label: Rhino/Elektra

Amazing Grace

Artist: Elvis Presley

Album: He Touched Me

Label: RCA Records Label

Amazing Grace

Artist: Joan Baez

Album: From Every Stage

Label: A&M

Amazing Grace

Artist: Al Green

Album: Higher Plane

Label: Fat Possum

Amazing Grace

Artist: Johnny Cash

Album: Johnny Cash Sings Precious Memories

Label: Legacy Recordings

Amazing Grace

Artist: Ike and Tina Turner

Album: The Gospel According To Ike & Tina

Label: Varese Sarabande

Amazing Grace

Artist: The Military Band Of The Royal Scots Dragoon Guards

Album: Amazing Grace / Cornet Carillon

Label: RCA Victor

Outro (Amazing Grace...dedicated to Andretta Tillman) 

Artist: Destiny's Child

Album: The Writing's On The Wall

Label: Columbia