America, United by a Capital Letter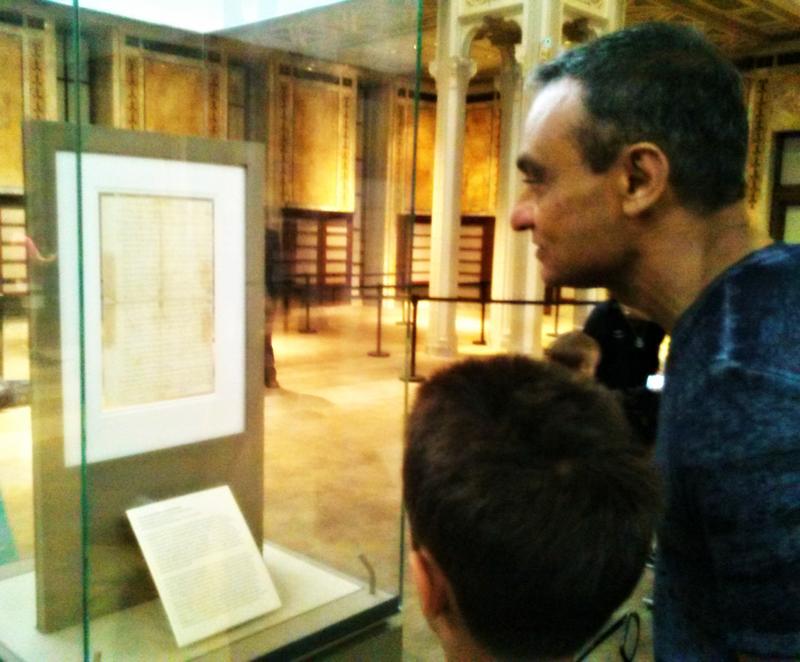 In honor of Independence Day, a copy of the Declaration of Independence handwritten by Thomas Jefferson is on display at the New York Public Library. The exhibition features two pages of handmade paper with Jefferson's writing on both sides.
The finished draft of the Declaration was submitted on June 28, 1776 to the Continental Congress. Before its ratification on July 4, members of the drafting committee made several changes to the original text. Troubled by the alterations, Jefferson handwrote a few copies of the original, underlining words and passages he found important that were removed in the final version.
The New York Public Library owns the most complete of the two existing copies of the Declaration of Independence handwritten by Jefferson.
In the most famous of those underlined paragraphs, Jefferson decries the king's imposition of the slave trade.  "It's amazing, you know, to read the sections that were deleted," said Rebecca Brown, a teacher from Portland, OR. "It's just outstanding to think of the impact they would have had if they had been included."
Jefferson's copy of the Declaration shows folding, presumably from being carried in his jacket.
Tony Marx, president of the New York Public Library, said that on the first page of the document, the United States of America is in capital letters for the first time in history. "Until that moment, the notion was it was the [individual] states, not [the] United States, that were declaring independence," he said. "America is founded as a nation in that capitalization."
The historic copy of the manuscript will be on display through July 3 in the Celeste Bartos Forum of the Library's landmark Stephen A. Schwarzman Building on Fifth Avenue and 42ns Street. Admission is free.