The Takeaway
Donald J. Trump Elected President in Shocking Victory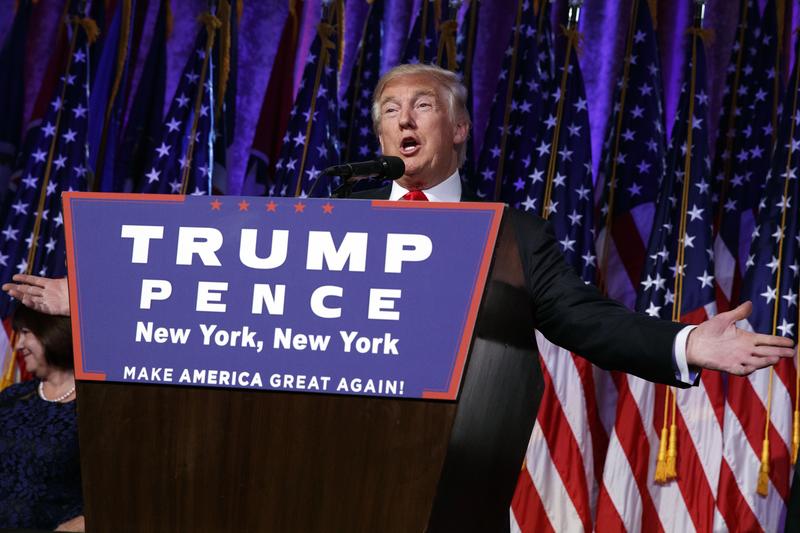 Voters from across country elected Donald J. Trump as president of the United States on Tuesday.
"Now it's time to bind divisions," President-elect Trump said just before 3:00 AM in New York City. "To all Democrats and Independents, I say it is time for us to come together as one united people. It's time. I pledge to every citizen of our land that I will president for all Americans and this is so important to me"
Keli Goff, host of WNYC's Political Party and a columnist at The Daily Beast, joins us all hour for election analysis, and Takeaway Washington Correspondent Todd Zwillich brings us the latest from Pennsylvania.