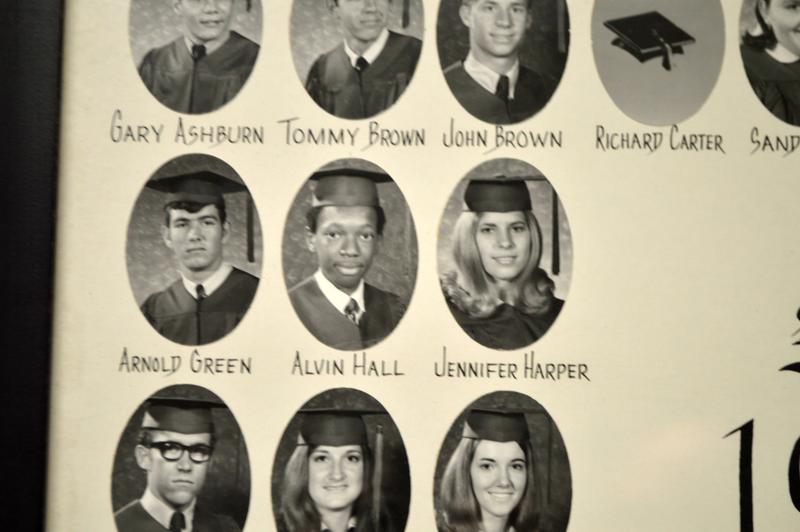 Alvin Hall has pretty much done it all. He's written nearly a dozen books about financial literacy, he's an art collector, a TV and radio host, and he's traveled extensively across the globe. 
But for all his worldly travels, he wasn't quite sure what to expect when he returned to his home town of Wakulla, Florida, a few weeks ago.
Wakulla County is a short, easy drive south of Tallahassee. Alvin, one of seven kids, grew up poor here during the early days of integration. But he found a path of opportunities that would change his life forever.
Over the next few days, we're going to follow Alvin as he returns to Wakulla.  It's a journey that began with a phone call from school guidance counselor and diversity committee member Sonia Clark-Rosier and her husband Shawn asking him to go back to his high school — a place that he had long put behind him.  
"It's time that people that didn't get their due at that time in terms of recognition and those unsung heroes be recognized and saluted," said Clark-Rosier.
They told Hall he was being honored as part of a Black History Month celebration, something he initially thought was a joke. Alvin was his school's first black valedictorian. But he says that his picture was taken down pretty quickly from a wall honoring the school's brightest. Instead, Alvin contends that his photo was replaced with a picture of two white girls who had graduated that same year.
It's an emotional story told through his own voice, and those of the people he met along the way.