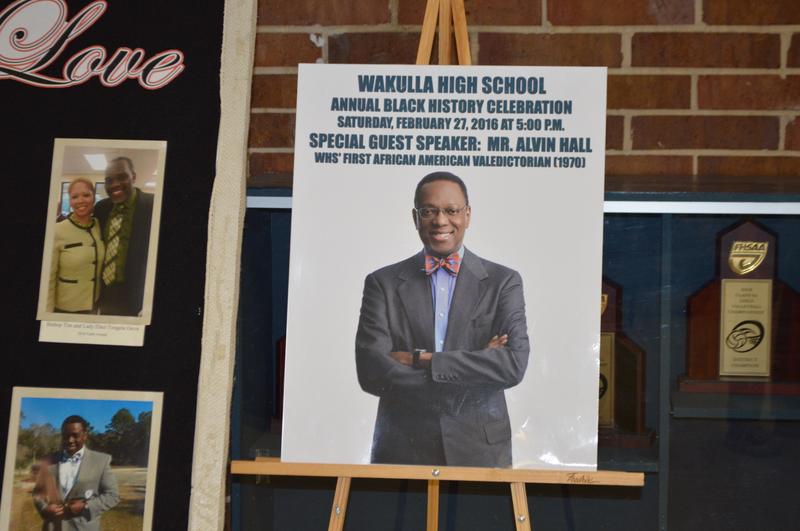 Today is the culmination of the series we've been airing this week, "Alvin Hall Goes Back to School."  
On February 27, 2016, Alvin Hall walked up the stage at Wakulla County High School for the first time since 1970, when he became the school's first black valedictorian, an accomplishment, he says, that was essentially erased from the schools history. That is, until last year, when black history month committee member Sonia Clark-Rossier, a counselor at the school and her husband Shawn Rossier, a native of Wakulla began looking into the school's "firsts" and discovered Alvin Hall.    
This time, as he stepped up on stage, it was an honor that would go down in history.  County Commissioner Howard Kessler was on hand to present Hall with a special recognition.
"Wakulla County Proclamation, declaring February 27, 2016 as Alvin Hall Day," he read to a packed auditorium who stood and applauded in appreciation as he concluded:  "Mr. Alvin Hall, this is your day."