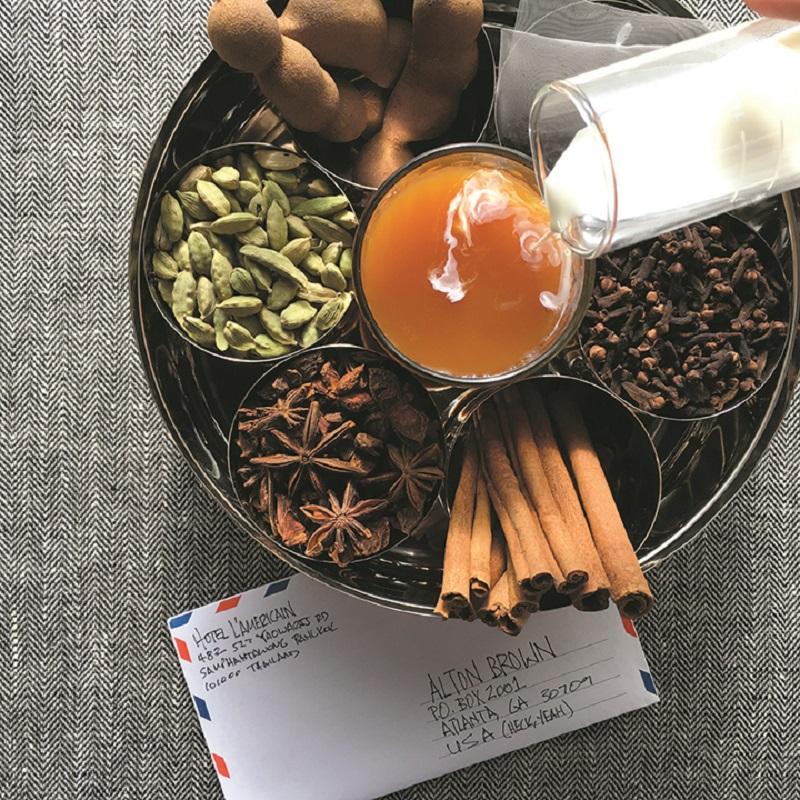 Chef, author and Food Network host Alton Brown talks about his new book, EveryDayCook. Brown shares some of his favorite recipes to make at home, along with photos, mixed in with his trademark enthusiasm for science and humor. Recipes include: Overnight Coconut Oats, Smoky the Meat Loaf, Bad Day Bitter Martini and Open Sesame Noodles!
Event: Alton Brown will be speaking and signing books on Wednesday, September 28th at 7 p.m. at the Union Square Barnes & Noble (33 East 17th Street). 
Check out Alton Brown's Guest Picks!
What have you read or seen lately (book, play, film, etc.) that moved or surprised you?
Derek DelGuadios "In and of Itself"
Eat Drink Man Woman (Again!)
What are you listening to right now?
Sonny Rollins (Early)
DJ Cam Quartet (Rebirth of Cool)
St. Paul & The Broken Bones (Sea of Noise)
Alton Brown Trio (Bitter Like Me)
What's the last great book you read?
Farewell My Lovely – Raymond Chandler
What's one thing you're a fan of that people might not expect?
Aviation
Modern Art
Vinyl (As in Albums)
What's your favorite Comfort Food?
Bourbon!