The Takeaway
Report Alleges Trump's Campaign Chair Was on Putin's Payroll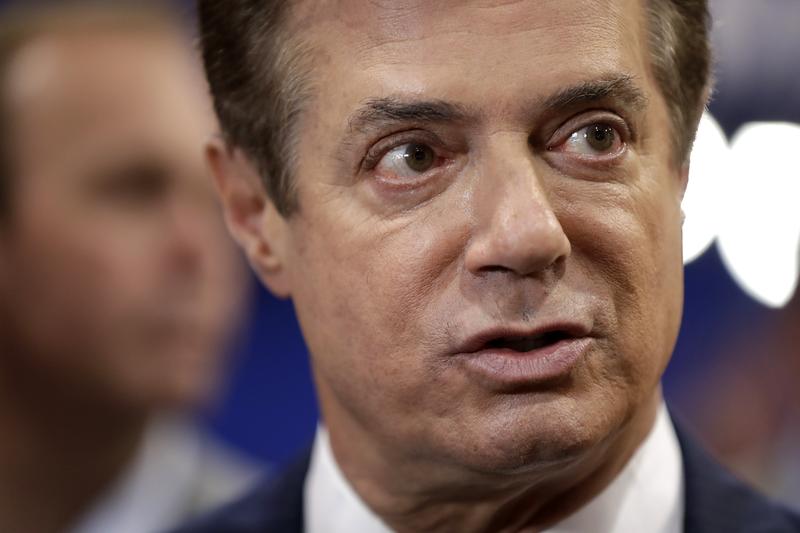 Click on the 'Listen' button above to hear this interview. 
President Trump may now regret his decision to promote Paul Manafort during the 2016 election.
A longtime GOP strategist, Manafort was hired by Trump to lead his delegate operation in March before taking on an expanded role within the campaign. In May, after firing Corey Lewandowski, then-candidate Donald Trump promoted Manafort to campaign chairman and chief strategist. Low poll numbers later that summer left President Trump dissatisfied, and by August, Manafort was out.
That was months ago, but Manafort is still making headlines.
Manafort was previously employed as a senior adviser for pro-Russia Ukrainian President Victor Yanukovych, and reports about alleged secret lobbying efforts and earmarked cash are beginning to swirl. American intelligence agencies are investigating Manafort and other campaign operatives for their ties to Russia during the campaign. The Associated Press reported this week that Manafort signed a $10 million contract with a Russian billionaire in 2006 intended to advance the interests of Russian President Vladimir Putin.
For details on this story we turn to Matthew Nussbaum, White House reporter at Politico. Click on the 'Listen' button above to hear the full conversation.