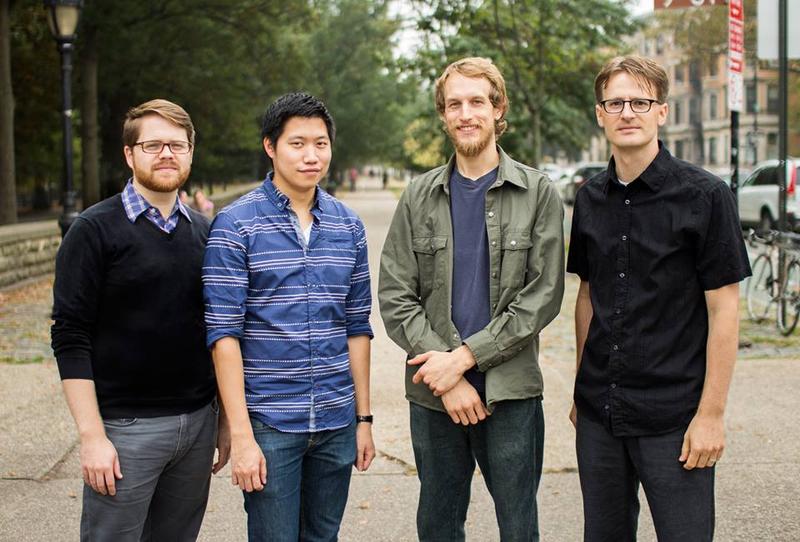 Listen to music for quartets on this New Sounds - but not the usual two violins, viola, and cello.  Rather, the guiding principle will be four musicians, playing everything from marimba to mandolin.  Hear from the electric guitars of Dither Quartet, along with music from the Prism Sax Quartet (saxophones).  Then there's music from the Brooklyn-based percussion quartet Ensemble et al, - whose members "take a garage band approach" to chamber works, minimalism, modal jazz, and instrumental rock- on marimba, vibraphone, glockenspiel, and drum set. (The KISS t-shirt in some of their online photos does wonders to set their tone.)
Also, hear music composed for the four male voices of the Hilliard Ensemble by Ivan Moody, a classic piece for bassoon quartet by Peter Schickele, an adaptation of music by Leonard Bernstein for mandolin quartet, and music by Bill Ruyle for the Manhattan Marimba Quartet. 
Special thanks to our hardworking New Sounds Assistant, Isabel Kim, for making this podcast possible.