Growing Up in NYC: "All Agencies Have a Stake in The Outcome"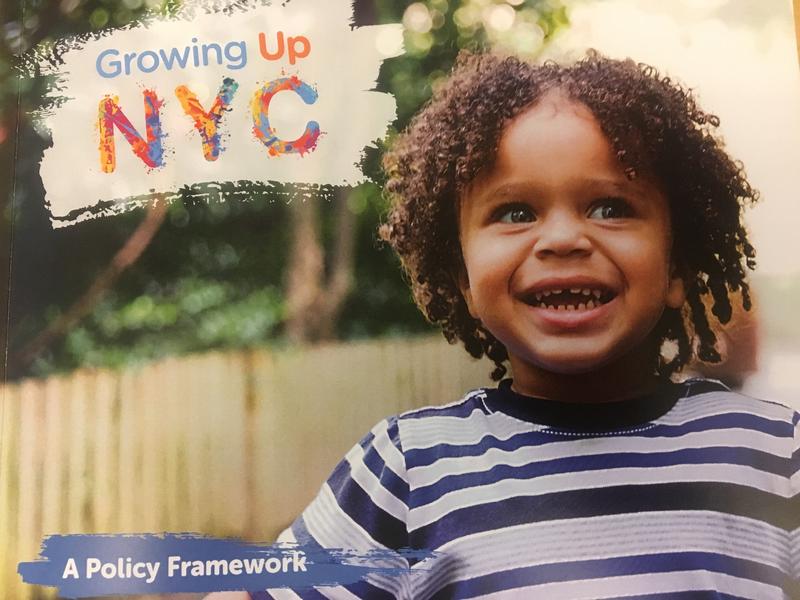 Mayor Bill de Blasio's latest initiative, called Growing Up NYC, is urging 24 agencies that work with New York City children to better coordinate how they support children and young adults ages 0-24.
Deputy Mayor Richard Buery on Tuesday outlined the effort, saying agencies could do more to coordinate services and take the "whole child" into account.
"You've got the Education Department worrying about one set of skills, and you've got the health department worrying about something else and the police department worrying about something else," Buery said. "But there is no one who is thinking about holistically, what does it mean to be a 5-year-old in New York City who is on the path to success."
For example, Buery said of the people arrested every day in New York City, some are parents.
"So one question is what should the police officer do to understand — does the person who was arrested have a child? Is the child well cared for at this moment? Do we need to let the school system know," Buery said. "In the past there hasn't been a mechanism for that."
Growing Up NYC listed 26 specific areas it wants to improve, from keeping pre-term births low to increasing employment among 18-to-24-year-olds; there is no additional funding associated with the effort.
"Our whole aim is not to have all of the work shouldered by any one particular agency," said Benita Miller, the executive director of the mayor's Children's Cabinet, which is coordinating policies among the agencies. "If we feel that a priority of the city is so important, then we think that all agencies have a stake in the outcome."