Soundcheck
'Alive Inside' Explores How Music Can Impact Seniors With Dementia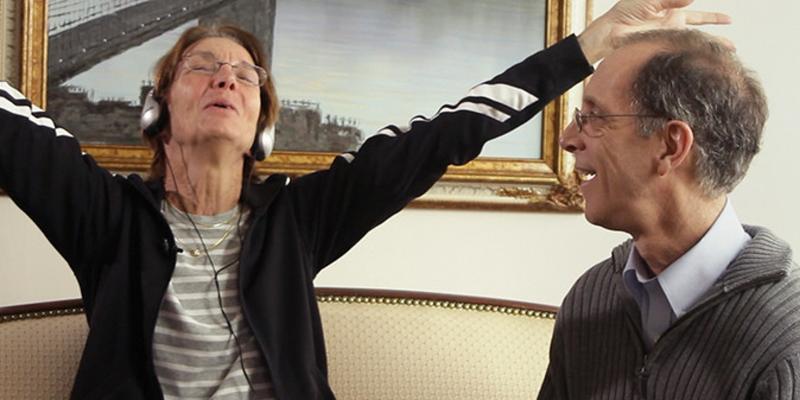 You may remember this moving viral video from your Facebook or Twitter feed a couple of years ago:
This clip, which focuses on the "awakening" of one Alzheimer patient Henry after he's given an iPod with Cab Calloway and other favorites, was originally posted online to illustrate the work of one social worker, Dan Cohen. His non-profit, Music & Memory, puts iPods in the hands and ears of nursing home residents all across the nation.
"After seeing Henry, experiencing Henry, I got a charge from that," says Cohen. "I literally felt deeply moved. When I looked around the nursing homes where we were, it became obvious to me that we could do something great in this place. It was so inexpensive and so easy and so simple, and it was a thing that could connect people. And I feel like that's one of the greatest diseases of our time -- disconnection."
Henry's story is one of many in the the documentary Alive Inside, which is about the powerful impact that music can have on senior citizens with severe dementia. Since Cohen first joined us on Soundcheck in 2012 to talk about his work, the documentary won the audience award for documentary at this year's Sundance Film Festival. The film opens in New York on July 18 and gets a wider release later this summer. 
In a conversation with Soundcheck host John Schaefer, Cohen and Alive Inside's director, Michael Rossato-Bennet, talk about the movie, the ongoing project's goals, and how well we understand why music has been effective as treatment.
Do you have a loved one who suffers from dementia? Has music played a role in their treatment? Tell us your story in the comments below, or leave a voicemail at 866.939.1612.