Soundcheck
Music And Dementia In 'Alive Inside'; Camera Obscura Plays Live; The Fictional History Of The Theremin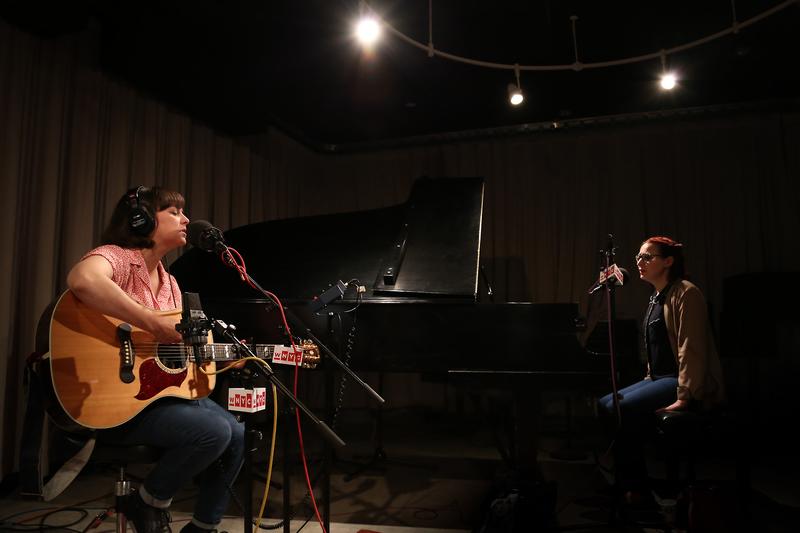 In this episode: The documentary Alive Inside is about the powerful impact that music can have on senior citizens with severe dementia. The film focuses on the work of one social worker, Dan Cohen, who joined us in 2012 to talk about his work. He returns to Soundcheck with the director of Alive Inside, Michael Rossato-Bennet.
Then: The latest album from the Scottish band Camera Obscura features cutting lyrics paired with soothing melodies. Hear Camera Obscura perform songs from their album, Desire Lines, in the Soundcheck studio, and reflects on coming backafter a hiatus and health struggles, and on Scotland's upcoming referendum on independence.
And: The theremin is an instrument that seems to be from the future. It's played by waving your hands between two antennas -- without actually touching anything. But in fact, the theremin was invented almost a century ago, peaking in popularity in the 1950s, when its eerie sound appeared in film scores like The Thing and The Day The Earth Stood Still. And in 1966, the Beach Boys used an instrument called the Electro-Theremin, also known as the Tannerin, on their classic hit "Good Vibrations." Now the theremin and its creator, Leon Theremin, are the subject of the new book by Sean Michaels, Us Conductors, a fictionalized take on the life of the instrument's inventor.