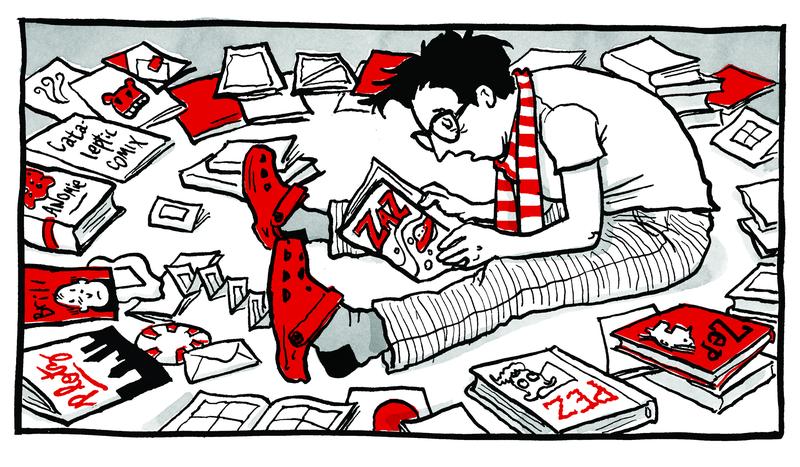 Click on the 'Listen' button above to hear this segment.
Cartoonist Alison Bechdel is best known for her graphic memoirs "Fun Home" and "Are You My Mother?" Others may have learned about her through the eponymous expression the "Bechdel test," which asks whether a film passes the test of having two women talk to one another without talking about a man. 
But for 25 years, Bechdel has amassed a cult following for publishing a syndicated comic strip called "Dykes to Watch Out For." It followed a tight knit group of queer friends who struggle as much in their dating lives as they do with living in a society that fails to accept them.
There's "Mo Testa," the politically engaged lesbian feminist and reference librarian; the struggling professor, "Ginger;" the activist, "Lois;" and "Clarice," the environmental lawyer and ex-girlfriend of Mo. 
Bechdel put the strip on a permanent hiatus back in 2008, after her characters lived through eight years of a Bush presidency. But she just returned to the comic after November election, when she says "it all started flooding back."
Click on the 'Listen' button above to hear our full conversation with Alison Bechdel, and check out some of her comics below.