Soundcheck
Alex Timbers Says Theater 'Feels Irrelevant' In The 21st Century, And Wants To Change That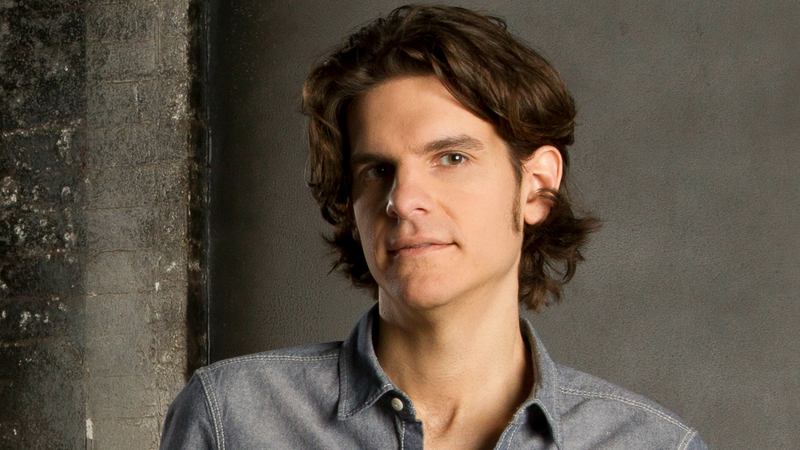 "There's a gulf between popular culture and musical theater," Alex Timbers Soundcheck host John Schaefer during his recent visit to the studio. "Theater in general feels irrelevant to the larger cultural dialogue in America." 
If there's one director that the musical theater world hopes will change that sentiment, it appears to be Timbers. The young and experimental director known for writing Bloody Bloody Andrew Jackson and directing Peter and the Starcatcher on Broadway has recently found himself with a plethora of projects, ranging from the David Byrne disco musical Here Lies Love to the mega-production that is Rocky the Musical -- a show that features a life-size boxing ring that flies out over the audience -- inspired by a Nine Inch Nails concert rig.
"To me, drawing on the visuals and music and comedy you see in a mainstream film or a music video feels important when I'm doing a play," said Timbers.
Timbers talks about his work on Rocky as well as his upcoming projects, including Up Here, a musical written by Robert Lopez and Kristen Anderson-Lopez, of Book of Mormon and Frozen fame.
Interview Highlights
Timbers, on his first reaction when hearing about Rocky the Musical:
When I heard Rocky as a musical, I thought, "this is a crazy idea." I think most people involved with the show had that same sort of reaction. You think, this is what musical theater doesn't do well -- sports, butch guys on stage singing -- what is that? But I saw a reading of the show, and I was blown away by the emotionality, because what you forget is it's actually a love story with boxing as the backdrop. As soon as I locked into that underdog story -- it's such a human, such an American story -- you see how musical theater can do that well. And then the trick was figuring out how can musical theater do boxing well -- and that was a real challenge.
On his upcoming project with Robert Lopez and Kristen Anderson-Lopez (Frozen, Book of Mormon), called Up Here:
Up Here is a show we've been working on for seven years, which means that [Robert and Kristen] have probably been working on it for nine or ten years. It's a romantic comedy, boy meets girl, boy loses girl, boy gets girl back -- but with a big conceptual gloss over it, almost cirque gloss over it. It reminds me of a '70s Woody Allen film, where there's something very intimate going on but also something epic at the same time. That's next summer in La Jolla.
On why the audience should be a part of the show:
I just feel like it's what today is -- you can vote on American Idol and change the experience, you have an iPad, everything feels responsive to your touch. Entertainment, particularly theater, where you are there -- of course you should be a part of the outcome of the event. And I'm someone who does not actually like audience participation. I don't like being dragged up on stage and humiliated or being asked questions. All this stuff is done through the lens of -- no one's ever singled out. I never want the audience to feel like if they don't want to cheer Rocky on or if they don't want to dance with Imelda that they're failing in any way.