An Alert, an Arrest and Reaction in New Jersey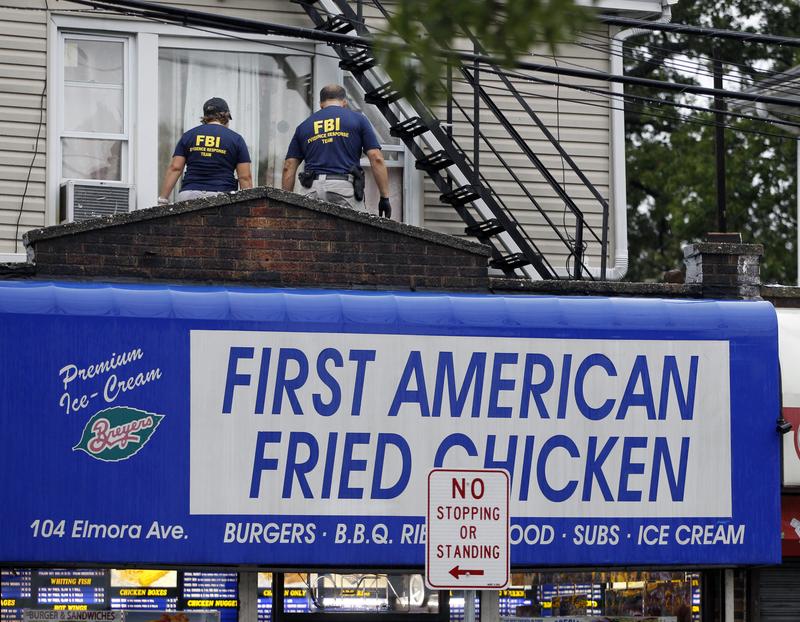 Authorities have arrested a man suspected of setting off a bomb in Manhattan Saturday night, which injured 29 people, and planting explosives that didn't go off in several other locations.
His name is Ahmad Khan Rahami, and millions of New Yorkers learned about him at the same time Monday morning, when authorities sent out a wanted notice across the region's wireless emergency alert system.
It's usually used for storm warnings and Amber alerts about missing or abducted children, and has only been used eight times since 2012. But authorities said they would use the alert system again, in cases where it's warranted.
Rahami was arrested in Linden, N.J., not far from Elizabeth, where his family apparently owned a restaurant. In Elizabeth, residents are reacting to the increased police activity, and the Muslim community has issued a statement condemning the attack.
In this interview, WNYC's Jami Floyd talks with WNYC's Robert Lewis about how police used the emergency alert system to tell residents about Rahman, and to WNYC's Karen Rouse about how Rahami's arrest is resonating in the community where he lived.