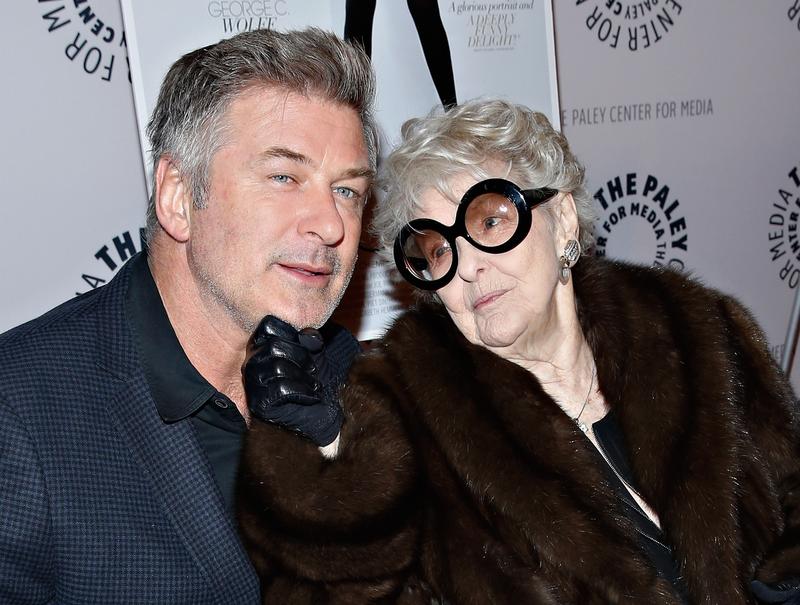 Broadway actress and singer Elaine Stritch died yesterday at the age of 89. Alec Baldwin, who played Stritch's son on the NBC show "30 Rock" and also interviewed her for his WNYC podcast Here's The Thing, remembers her life and legacy and plays some of his favorite clips from their conversations.
Alec Baldwin on his friendship with Elaine Stritch: "No one was funnier and had better timing than Elaine. I just sent Tina [Fey] an email yesterday saying I'll always be grateful to you for casting Elaine as my mom, because she would walk in there and we just had to stand back and get out of her way and the rest of it would take care of itself."
...on her quick wit on the set of '30 Rock': "Elaine is somebody who if you could give it back, she loved if you could give it back to her. She didn't want to bully people, as acerbic as she could be, she didn't necessarily want to...she wanted you to give it back, so if you did give it back, if you did put her on a bit, she loved it. She loved it. In the documentary, I thinks he calls me Joan Crawford in the documentary because I was late for a scene one day. And we gave it to her just as well, we really did."
...on her fears as a stage performer: "I think for Elaine it's the fear that whatever that intangible thing that happens between the audience and the performer, the fear that it wasn't going to happen that night," he said. "Elaine was someone who went on stage and people went nuts. She got standing ovations and entry applause. She was the beneficiary of a great deal of love and admiration from people and I think she was worried, as people often are, that that would go away."
...on her energy on the set of '30 Rock': "I mean this in every positive way: a day of shooting with Elaine was a very full day! It was a very full day and a very memorable day. And I will say, there is a magic to casting. You find someone, and everybody always says, oh there's never one actor to play a part and there's other people who would have done other things with it. But for the purposes of 30 Rock... there really was no one else who could play this part but Elaine. She came to work, and no matter how slow the day went if Elaine maybe wasn't feeling well it always worth it in the end because it was just gold at the end. She was just the funniest damn woman you'd ever met in your lives. So, there you have it."
Listen: Elaine Stritch on Here's The Thing