New Sounds
Album Premiere: Darcy James Argue's Secret Society, 'Real Enemies'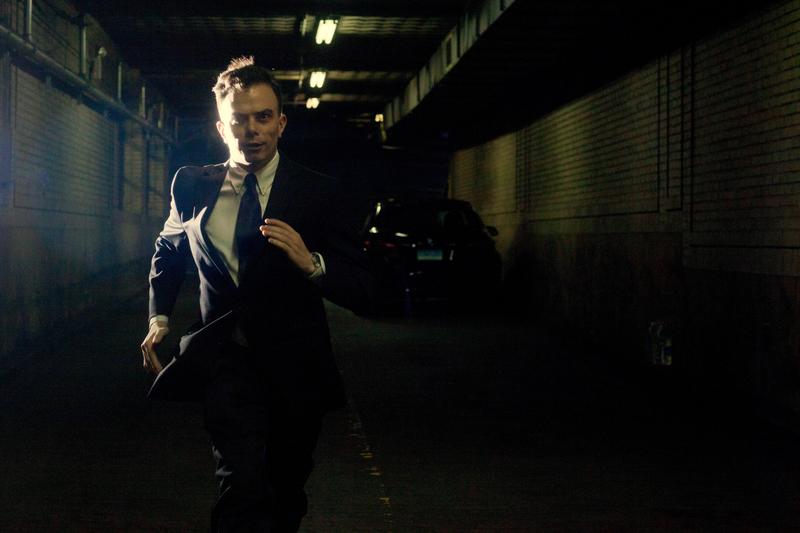 "Paradoxically, it's often more comforting to believe that bad things happen because they are part of a hidden agenda than it is to believe that they came about as a result of mistakes, ineptitude, or random chance." 
That's composer Darcy James Argue, on the release of his latest record, Real Enemies, a 13-part exploration of America's post World War II fascination with conspiracy theories, from the plausible to the way-out.  The album is the audio portion of a multimedia event premiered at BAM in 2015. Topics alluded to in the musical episodes (and album artwork) range from the CIA-Contra cocaine trafficking ring, our surveillance state (as revealed by Edward Snowden), reptilian aliens infiltrating the highest levels of government, faking the moon landing, and mind control experiments run by the CIA, just to name a few.
In keeping with setting a paranoid mood, Argue used as touchstones the film scores of Michael Small (The Parallax View) and David Shire (All The President's Men).  Plus, as befits the discomfort of serious music exploring the unbelievable, each conspiratorial chapter is based on 12-tone composition techniques. However, Argue surely managed a feat of flexibility with those 12-tone rows – to the point that unless you're told it's 12-tone music, you'd probably never guess.  Rather than Modernist classical sounds, Real Enemies draws on such diverse genres as Minimalism, James Bond-style film music, and even Afro-Latin jazz.  
Salient bits of spoken text from figures like JFK ("the very word secrecy…"), Frank Church ("the CIA could manipulate the news"), George H. W. Bush ("new world order"), and Dick Cheney are woven throughout the provocative and unsettling score to hammer home the distrust. 
Darcy James Argue's Secret Society Co-conspirators are: Dave Pietro, Rob Wilkerson, Sam Sadigursky, John Ellis and Carl Maraghi on winds; Seneca Black, Jonathan Powell, Matt Holman, Nadje Noordhuis and Ingrid Jensen, trumpets; Mike Fahie, Ryan Keberle, Jacob Garchik and Jennifer Wharton, trombones; Sebastian Noelle, guitar; Adam Birnbaum, electric piano; Matt Clohesy, bass; Jon Wikan, drums; and Darcy James Argue, conductor.
Darcy James Argue's Secret Society's Real Enemies comes out September 30 on New Amsterdam, and the album release show takes place at National Sawdust on Sunday, Oct. 2. Plus, Darcy James Argue presents selections from the record with John in the studio for the Tuesday, Sept. 27th edition of New Sounds.