SchoolBook
Albany Dems Differ on How Far to Push for Pre-K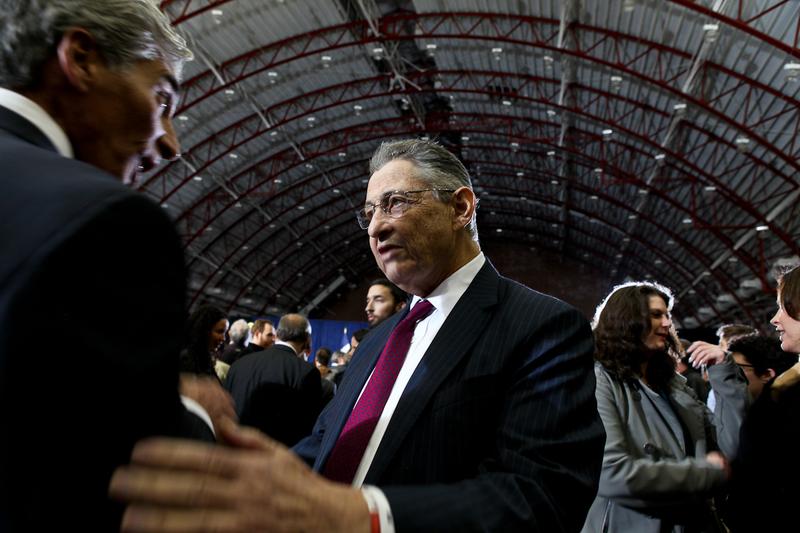 The legislature's most powerful Democrat is standing by Mayor Bill de Blasio's tax increase to support pre-K and after-school programs, but he's not willing to go as far as one of his colleagues.
"I'm not ready to blow up the state, yet," Assembly Speaker Sheldon Silver said on Monday.
Silver was referring to a comment by Jeffrey Klein, a co-leader of the state Senate, who suggested to the Daily News that requests from other municipalities could be in jeopardy if the legislature rejects de Blasio's plan to raise the income tax for the wealthiest residents of New York City. Lawmakers typically defer when localities ask permission to raise local taxes, a process called home rule.
"We cannot and must not have a double standard when it comes to home rule legislation like Mayor de Blasio's universal pre-K plan," Klein told the News. "Either we empower cities and counties to set their own destiny, or we rethink this entire process."
But Silver pointed out that New York City is different from most other municipalities, which are able to raise property taxes to fund their schools without needing state permission.
"In this particular case, the city of New York uses the property tax and the income tax to fund, among other things, their schools," he explained to reporters. "We should permit them to make determinations as to where their level of funding is when it comes to the schools and they should be permitted to lower and raise the income tax appropriately."
De Blasio's plan to tax those making over $500,000 a year to expand pre-k and after-school programs for middle school students does not have approval from Governor Andrew Cuomo or state Republican leaders. The new mayor is investing much of his political capital in the plan's approval.
Meanwhile, in other education news, controversy continues over new learning standards known as the Common Core. Later this month, the umbrella group for state teacher unions is expecting its board to approve a vote of "no-confidence" in Education Commissioner John King.
"New York's children will be faced with another round of stressful tests that they are not prepared for and the implementation that hasn't been fixed," said Richard C. Iannuzzi, president of New York State United Teachers, which is called for a three-year moratorium on any high-stakes consequences for students and teachers.
Last year, only about 30 percent of elementary and middle school students, statewide, scored proficient on their state math and reading tests – the first to use the new standards. Teachers complained that they weren't given adequate curriculum materials or training.
Iannuzzi acknowledged the no-confidence vote was symbolic but he said it would be the first time NYSUT has sent such a message to an education commissioner.
Meanwhile, King called the union's complaints a distraction. Board of Regents Chancellor Merryl Tisch has said she expects there to be adjustments and refinements to the new standards. A working group is reviewing feedback in time for the Board's consideration next month.