Soundcheck
Alan Gilbert Launches New York Philharmonic's New Biennial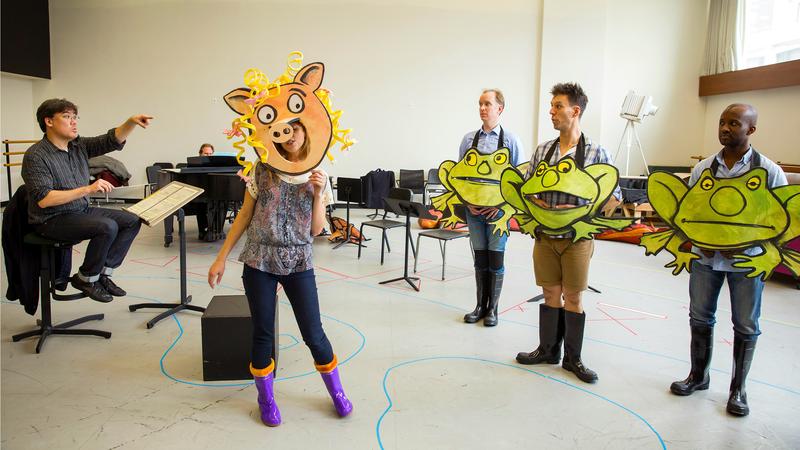 For the New York Philharmonic's latest concert series, music director Alan Gilbert has taken inspiration from the visual art world. The NY Phil Biennial programs 21 concerts over 11 days and features new music from a host of different composers and a diverse array of styles -- including compositions ranging from a chamber opera to a full opera, and a series of brand new solo programs for Philharmonic musicians.
In a conversation with Soundcheck host John Schaefer, Gilbert talks about the Biennial and some of the new music to be heard. He says he worries that established organizations like the Phil "can sometimes fall into the trap of the ivory tower syndrome, and so I have very consciously... tried to reach out to other institutions and organizations in the city."
Alan Gilbert conducts the NY Philharmonic. (Photo credit: Chris Lee)
The Biennial begins May 28 and runs through June 7.