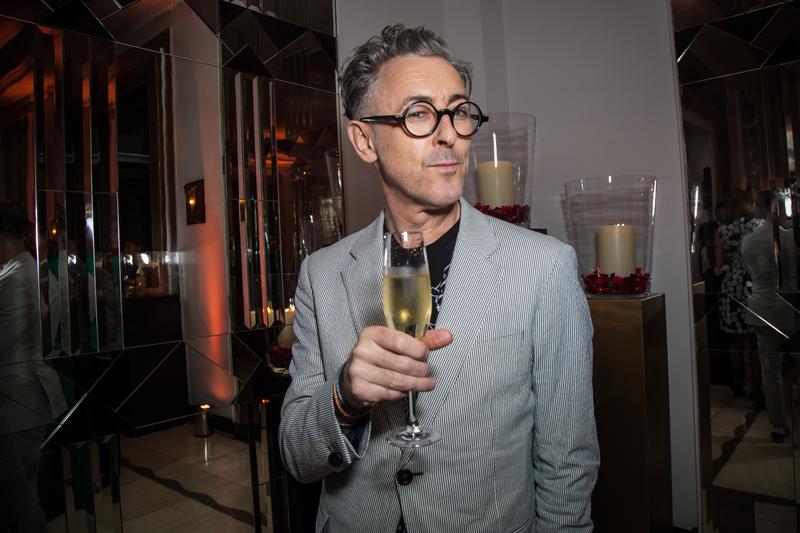 Actor, author, activist, Scotsman, and sappy song singer Alan Cumming was relatively unknown when he first arrived in America to promote an Irish film. But he'd already appeared on stage in the UK as Hamlet, and as the MC in Cabaret in London's West End. Alan was here to stay when he we won a Tony in his 1998 Broadway debut, reprising the MC role in the Sam Mendes-Rob Marshall production of Cabaret.
Cumming went big Hollywood with films like Spy Kids and X-Men, lit up the small screen in the smash TV series The Good Wife, and hit bookshelves with his recent You Gotta Get Bigger Dreams. Still, Alan's heart remains in song. Sappy songs, specifically.
Speaking of, you may have heard earlier in our podcast feed how much Alan values working with Liza Minelli, importance of a good moisturizer.
Enjoy what you heard? Please leave us a review of The Naked American Songbook on iTunes, follow us on Twitter, like us on Facebook, and share your Naked American Songbook guilty pleasures!