Airport Workers Trumpet Their Push to Unionize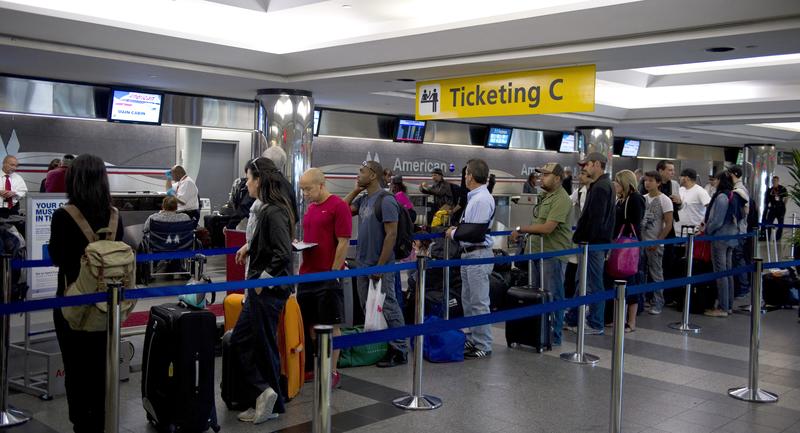 Nearly 3,800 cabin cleaners, wheelchair agents and other passenger service workers – employees of New York City-area airports' largest contractors – signed cards saying they want to be a part of 32BJ Service Employees International Union.
The union announced the tally Monday at a public event featuring former Mayor David Dinkins. The union has long been trying to organize the workers of dozens of contractors at John F. Kennedy International Airport, LaGuardia Airport and Newark Liberty International Airport.
Monday's event came just weeks after the Port Authority of New York and New Jersey's Board of Commissioners voted to raise the minimum wage for many workers by $1 to $10.10 an hour.
The union has said workers need more protections and better benefits.
"The workers need to have a voice in the process," said Hector Figueroa, 32BJ's president. "The workers need to have a mechanism by which they can come and say to the Port Authority, to the world, 'Look, I'm not getting the pay that I need.'"
Monday's vote count was largely symbolic and it's unclear what, if any, impact it will have on unionizing the workers. Federal labor law typically requires a national company-wide vote. A union spokesman said it would be difficult to organize dozens of contractors in very different markets nationwide.
Still, the symbolic voting does keep the pressure on the airlines and government officials to act. Figueroa said he hoped the contractors would voluntarily agree to collective bargaining with the union.
A Port Authority spokesman declined to comment on the union's event.