The Takeaway
Challenging the Sharing Economy: Airbnb Takes on New York State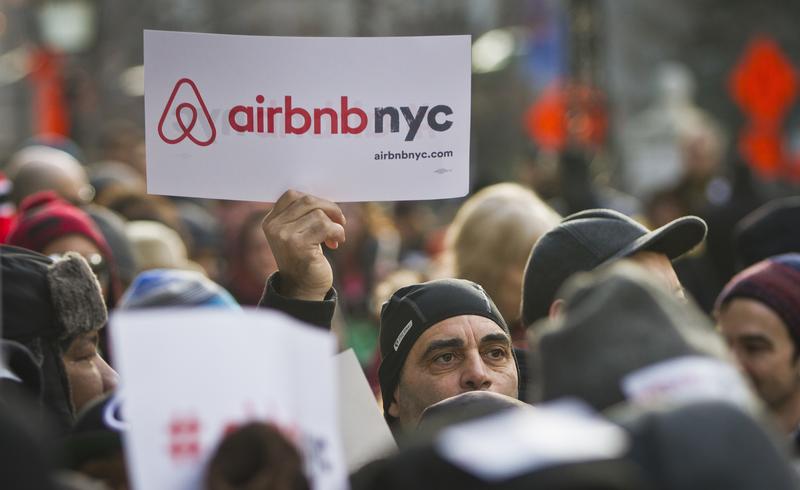 Click on the 'Listen' button above to hear this interview.
Airbnb, the name now synonymous with short-term home and apartment rentals, is suing New York State over a new law that imposes big fines on any host who illegally lists their apartment on the site.
In New York, it's been illegal since 2010 for landlords and tenants to rent apartments for less than 30 days, and the new law cracks down on people who have been doing it anyway. Critics of short-term rentals say they restrict the rental market and drive up housing prices.
Airbnb hosts in New York City brought in a total of $1 billion last year — the most of any city in the U.S. Losing New York could mean big problems for Airbnb, especially as other cities ponder their own regulations aimed at the company.
Nancy Leong, an associate professor at University of Denver School of Law who studies the sharing economy, examines Airbnb's argument, and why it might not hold up.