Ai Weiwei's Provocative Art, Now in Brooklyn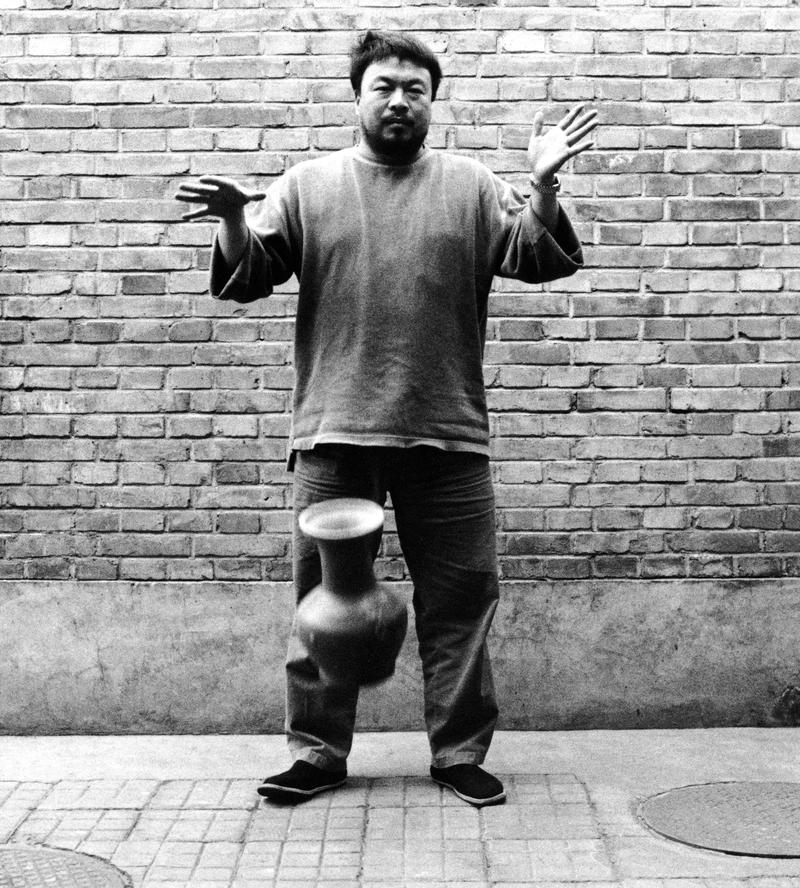 Ai Weiwei, 56, is probably the most provocative artist from China today: He smashes ancient vases and makes sculptures about missing earthquake victims. Now his work is the subject of a full-scale retrospective at the Brooklyn Museum, According to What?
One major problem: He can't come here to see it. After he was arrested by Chinese officials in 2011, his passport was confiscated and he's stuck at home in Beijing.
Art critic Deborah Solomon explained that Ai lived in New York in the '80s and '90s, and a lot of his work is influenced by pop artists like Andy Warhol. "What he learned from Warhol is that every object is merchandise," she said.
Solomon said that Ai stacks things up, just the way Warhol did, to suggest we live in a mass-produced world. "Ai Weiwei loves assembling similar objects, so he will give us, for instance, a pile of bicycles that stretches from the floor to the ceiling, or a bowl of freshwater pearls," she said.
Ai has been especially vocal about the Sichuan earthquake of May 2008 that killed almost 70,000 people. In one piece, called Snake Ceiling, he uses kids' backpacks to form a snake to represent the thousands of kids who died in the tragedy.
Ai Weiwei Snake Ceiling (Collection of Larry Warsh)
In another, called Straight, he straightens rebar recovered from earthquake rubble to form a river-like sculpture that takes over the entire floor of a room.
Solomon said her favorite piece is entitled Ye Haiyan's Belongings. It is an installation about Ye, a feminist activist in China whose belongings were removed from her house by the government and left by the side of the road. 
Ye Haiyan's Belongings (Gisele Regatao)
Solomon said she thinks the show is worth seeing — though not necessarily for the art. "I loved the show, I urge everyone to see it, I think he is a major social activist, and probably a less great artist," she said. Solomon said sometimes Ai's works is too blunt, ""but I think he does succeed in injecting politics into contemporary art and is a charismatic addition to the arts scene."
Do you agree? Leave your comment below.
Detail of Ai Weiwei's S.A.C.R.E.D., 2013 (Courtesy of Ai Weiwei Studio)