Ahoy! Citywide Ferry Service Is Hiring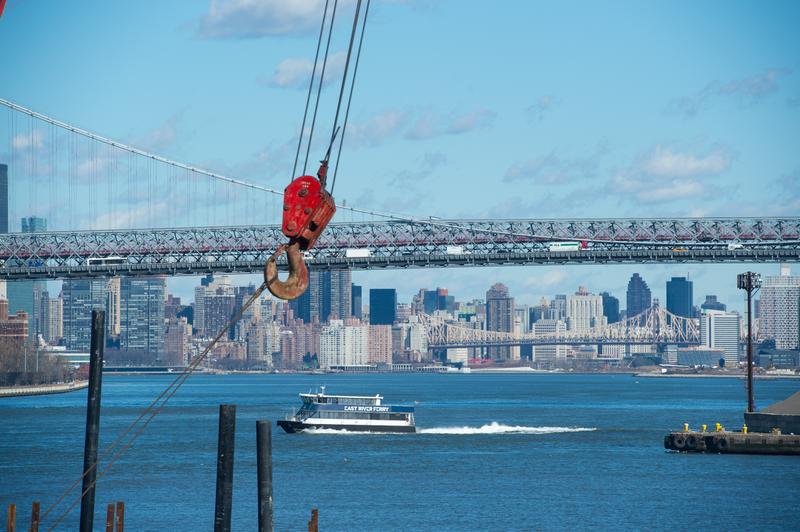 The city is one step closer to launching a new ferry service this summer — they're hiring.
Mayor Bill de Blasio said the city is adding 200 jobs — everything from skilled mechanics and engineers to deckhands and captains. Half of those positions will start at what de Blasio defines as "good-paying," meaning the positions start at $50,000 or more.
Other positions offer opportunity for advancement and come with full benefits — even pet insurance — according Cameron Clark of Hornblower International, the company operating the ferry service.
But de Blasio said opportunities extend well beyond that, "If you live within a half mile of that Soundview stop in the Bronx and you want a job here at the Brooklyn Navy Yard, you are going to be able to do that."
Fares for ferry service will cost the same as a subway ride, but the ferry service does not currently have a transfer option with MTA subways or buses.
The Brooklyn Navy Yard will serve as the main port for maintenance and storage of the city's ferry fleet. 
Routes will start coming on line this summer. De Blasio said the official launch date will be announced in April.