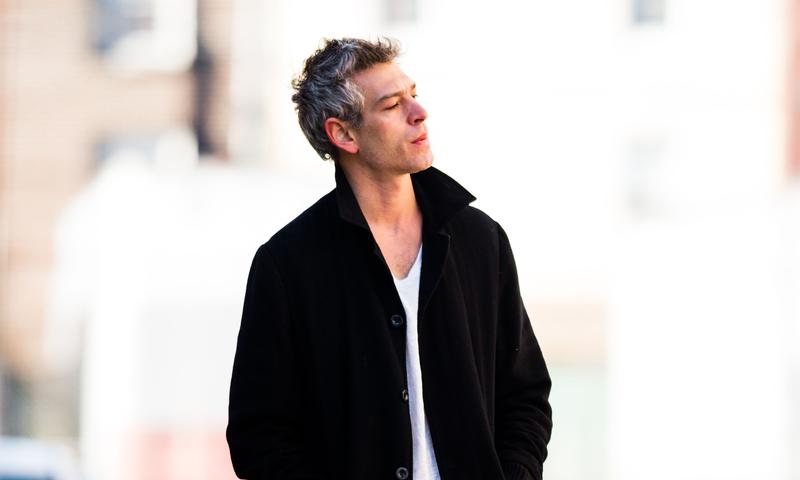 In the mid-2000s, Matisyahu perfected a chart-topping blend of reggae and Hasidic Judaism. It was a counterintuitive combination, but one that worked — reggae often draws on Old Testament mythology about the exodus and the promised land, even if its American fans are usually pretty secular. Matisyahu's shows were packed with young Orthodox men as well as dreadlocked hippies.
Matisyahu, formerly Matthew Miller, explains how he discovered the power of reggae as a high school dropout living in a park in Burlington, Vermont, and hearing a man singing "Rastaman Chant," a traditional song made famous by Bob Marley.
In more recent years, Matisyahu's path took another turn: he shaved off his beard in 2011, and has said in interviews that he no longer labels himself Orthodox, although he continues to identify as Jewish. In a track from his forthcoming album, Akeda, due out in June, he raps, "Got it on the inside, I don't need to wear it out / Can't say I'm not religious, I just let go of the doubt."
(Originally aired: Saturday, May 21, 2005)
→ Is there a song, movie, book, or another work of art that has changed your life? Tell us in a comment below, or by e-mail.
Music Playlist
Jerusalem

Artist: Matisyahu

Album: Youth

Label: Epic

Watch The Walls Melt Down

Artist: Matisyahu

Album: Akeda

Label: ELM CITY (ECI)