Agnes de Mille: Trailblazer in National Sponsorship of the Arts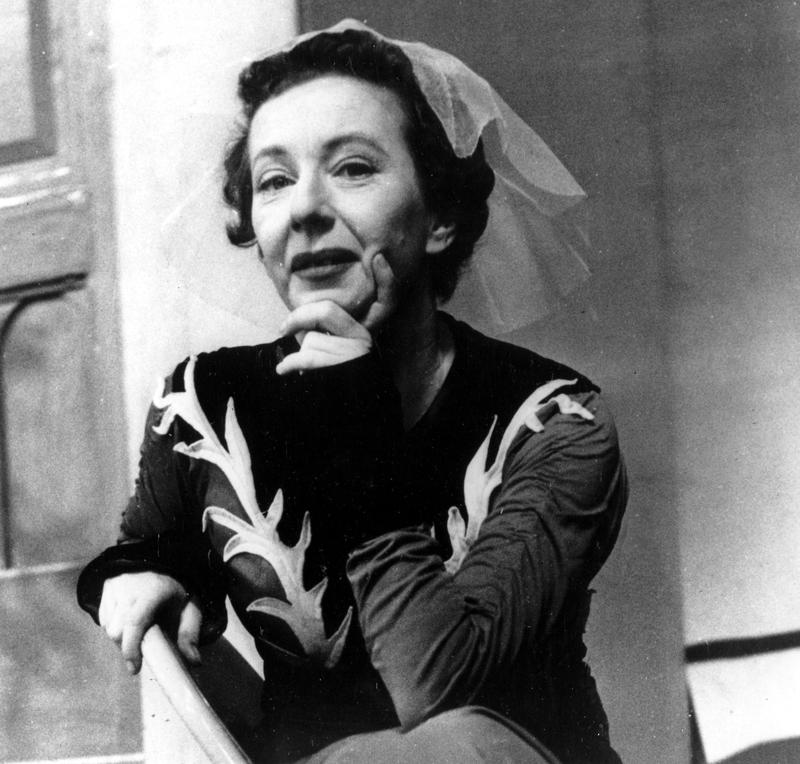 Agnes de Mille lauds the Council of the Arts, forerunner to today's NEA. In this 1966 interview, de Mille, America's leading exponent of modern dance, describes her role in the founding of the American government's funding of the arts. The need grew, she explains, from the State Department's cultural exchange programs. While other countries lavishly subsidize their institutions (West Germany, for instance, spends over fifty million dollars on music alone), American dance companies, symphonies, painters, sculptors, and writers were in such dire need of support that there was a diminishing pool of "export" culture from which to choose. De Mille was at the Rose Garden ceremony during which President Johnson signed the bill. Afterwards, he told her, "Don't just sit around talking. Do something!" She goes on to enthusiastically describe the program, marveling that there is no cronyism or politicking, how members of the council are leading experts in their respective fields working very hard to be unbiased and equitable in their decisions. The total amount the council is authorized to disperse seems paltry by today's standards, all of two million dollars, but already one sees the infamous "culture wars" that lay ahead, as when de Mille complains that Republicans, suspicious of any state-sponsored art, have managed to lop off a fifth of the requested allotment for the following year.
Since dance in particular is her area of expertise, she details grants to the American Ballet Theater, Martha Graham, and Jose Limon. Some of these came under the heading of emergency grants because "every dancer in America is in a state of emergency. That's chronic. If they don't dance, they don't exist…whereas a painter can stack paintings in the hall and die famous." In the future she hopes to channel money towards regional dance companies. Ideally, looking far down the road, she would like America to have four or five major, financially secure companies, one concentrating on folk dance, as well as Martha Graham endowed for life and her work preserved. One gets the sense of a competent, focused, enormously driven advocate. When the host tries summarizing her many accomplishments and positions she points out one more: having organized the stage directors and choreographers, she is the country's only female head of labor union.
Agnes de Mille was born in 1905. She came from a family with deep theatrical connections. (Her uncle was the famous Hollywood director C. B. de Mille.) Having determined at an early age that she wanted to dance, she performed and choreographed for several companies, notably the American Ballet Theater. Her ballet Rodeo (1943) with music by Aaron Copeland, was a seminal event in American dance history. The dance critic Jack Anderson, writing in The New York Times, describes her style:
Viewing dance as a theatrical and expressive art, Miss de Mille stressed motivated gestures rather than niceties of classical style in her choreography and in her coaching of dancers. For her, bodily movement was a form of communication akin to speech. An eclectic, she drew from ordinary gesture and everyday movement as well as from the technical vocabularies of classical ballet, modern dance and folk and social dance. The dramatic situation always determined the type of movement she employed.
De Mille's breakthrough, however, came not in the world of ballet proper but on Broadway. Her dances for the hit musical Oklahoma! gave dance a new stature within the form, integrating it with the other elements rather than having exist as a stand-alone hiatus from the dramatic action. Martin Bernheimer, on the Los Angeles Times, describes how:
…she made Broadway history in 1943 with the dream ballet, a creation that integrated dance with the basic narrative. For once, the plot didn't stop cold for a hippity-hop diversion that would bring on the showgirls. With a little help from Rodgers & Hammerstein, de Mille introduced choreography that propelled the drama forward and, at the same time, added telling psychological comment.
After the success of Oklahoma!, de Mille became a choreographing force both on Broadway and in the ballet world. During what is considered the Golden Age of the American musical she choreographed the dances for Brigadoon, Paint Your Wagon and many other legendary shows. Her notable ballets include Black Ritual, Fall River Legend, Three Virgins and a Devil, and many others.
As this interview shows, de Mille was also a tireless promoter of dance, as well as author (she wrote a controversial biography of Martha Graham), public speaker, and memoirist. After a near fatal stroke in 1975 she wrote about her grueling struggle to regain control of her body in Reprieve (1981.)  Imperious, a strong and publically visible woman in a time when there were few, she was frank about what her achievement had cost. In a 1981 profile in People Magazine, she expressed no regrets:
"I came to be known on Broadway as a terror," she notes with satisfaction, "a really tough, intransigent woman." She has never been one to remember the names of the kids in the chorus or to sweeten her tart evaluations of other people's work. "I've never been a very kind person," she admits. "I'm me. And I had to do what I had to do."
Agnes de Mille died in 1993. 
Audio courtesy of the NYC Municipal Archives WNYC Collection.
WNYC archives id: 150008
Municipal archives id: T2215