The Takeaway
After Web of Scandals, Pa. Attorney General Convicted of Perjury, Conspiracy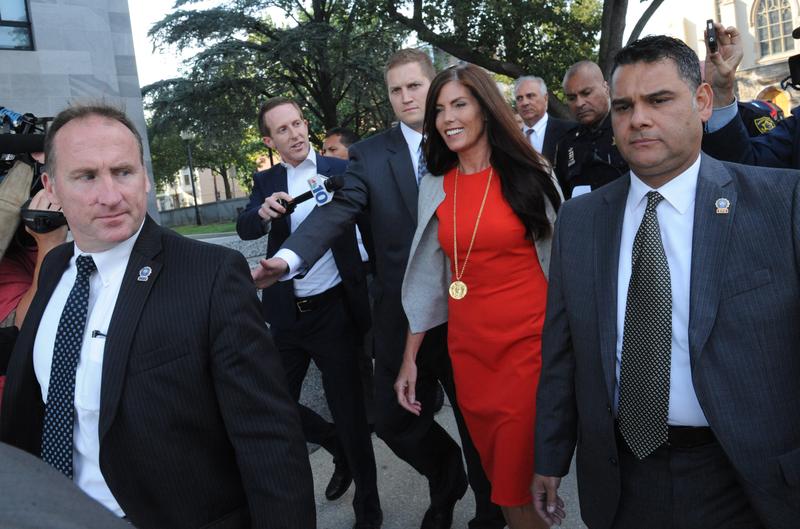 The long slow demise of Kathleen Kane, Pennsylvania's attorney general, ended quickly this week with several criminal convictions in a state court.
Once a rising star in the Democratic Party, Kane is now convicted of nine criminal charges, including perjury and criminal conspiracy, and leaking grand jury information in an effort to take down a political rival.
Kane's actions have cost other state officials their jobs, and the whole affair has turned the state judiciary upside down. On Tuesday, Kane announced that she was officially stepping down from her position.
Katie Colaneri, a reporter for WHYY in Philadelphia, joins The Takeaway to explain the details of this case.