The Takeaway
China Follows U.S. and Announces 2016 Emissions Cap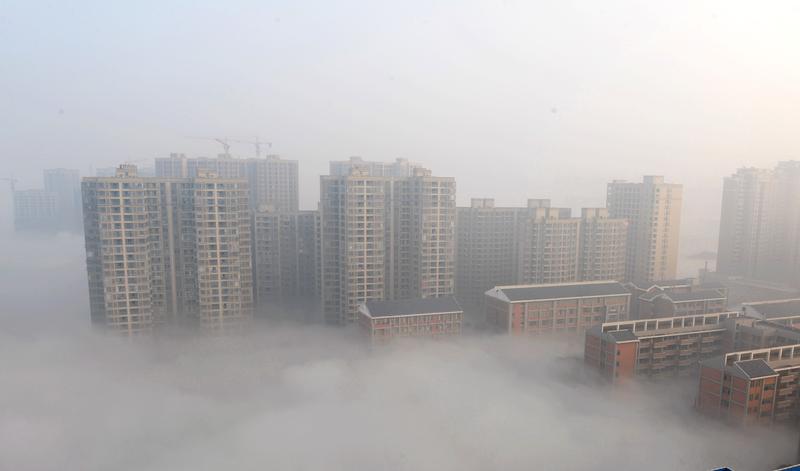 We often think of China as a competitor—racing to catch up with the U.S. in trade, economic opportunity, and technology. But the U.S. does come in second in at least one metric: Pollution. When it comes to global carbon emissions, China is number one. 
This week, President Obama announced his plans to move the U.S. further down that polluter list with a proposal to cut carbon emissions from existing power plants by up to 30 percent of 2005 levels.
But it turns out China's ready to compete on carbon, too. This week, a Chinese government advisor declared that China will limit total carbon emissions for the first time, with an absolute cap in place by 2016.
Joining The Takeaway to explain is Jennifer Turner, director of the China Environment Forum at the Woodrow Wilson Center in Washington, D.C. 
While China's announcement to limit carbon emissions is not set in stone, Turner believes this is a sign of things to come.
"It's a really strong indication that China is continuing to move in the direction of controlling emissions from coal," she says. "Coal is a major source of a lot of the smog that's been plaguing cities over the past decade, but increasingly work over the past two years."
Within the last year, China issued a pollution action plan that aims to cap coal use below 65 percent of total energy use, and introduce coal-free zones.
"Because the general public has been horrified, some cities are even going beyond what the government is requiring of them right now in terms of capping their consumption," says Turner. "It's a really positive trend, and in great part it's motivated for local health and economy."
Turner says that there are higher levels of asthma in China, and as many as 1.2 million people have died early from respiratory disease. Because of new technologies, however, Turner says there is far greater transparency surrounding air quality, and far more discussion.
"Now, people can get live air quality updates—that's another significant change," she says. "The government has set standards for particulate matter 2.5 and mandated that cities have to get this information out. At minimum, people can know when the air is really bad."
Nowadays, it's not just air quality that China is concerned about, even if coal is still the country's number one energy source.
"The Chinese government has led this clean energy revolution, and the industry has responded," says Turner. "They're number one in installed win power, and they're ramping up solar PV. But at the same time, because their electricity consumption has, until recently, been accelerating so fast, coal still has dominated."
Turner adds that Chinese business leaders have also begun to take the environment more seriously. She says Jack Ma, the famous Chinese entrepreneur and founder of the Alibaba, one of Asia's largest online trading websites, has turned his sights to water quality.
"He's actually selling little water sampling kits so the public can sample water and upload their results online, and I think he's going to start moving into air as well," Turner says.