The Takeaway
Fighting for Transgender Protections After a String of Murders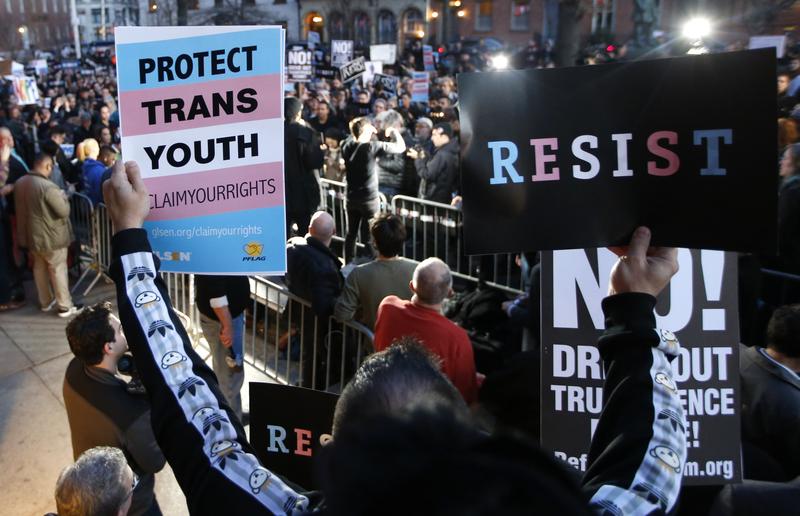 Click on the 'Listen' button above to hear this interview.
At least seven transgender people have been killed in 2017. In the last two weeks alone, at least four trans women of color were killed. The killings are outpacing last year's frightening homicide rate, which was the highest on record. But activists say these numbers likely represent a small piece of the real picture, and are calling for law enforcement to stop misgendering victims — reporting trans women victims as men, for example — and for media to do a better job covering these crimes.
Emily Waters of The New York City Anti-Violence Project says increased awareness is needed urgently as trans people are put at risk for brutality — especially, she says, in today's political climate.
Waters says that nationwide, much of the limited protections available to trans people comes in the form of rules and regulations. With a new administration in place that's against rules and regulations, there's justifiable fear across LGBTQ communities. Waters explains where protections do and don't exist for trans people across the nation, and what advocates are doing to fight violence.