After Some Confusion, 'Moonlight' Gets its Due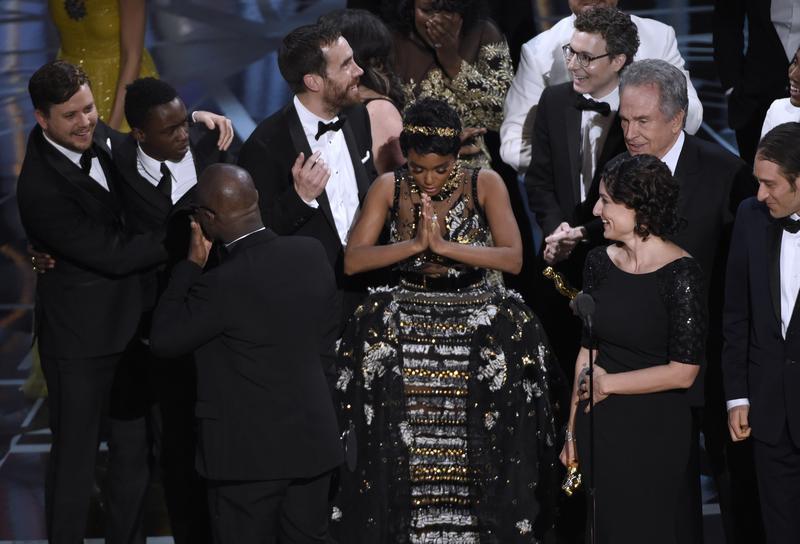 Following an unprecedented mix-up and two Oscar acceptance speeches for best picture, "Moonlight" made history Sunday by becoming the first film with an all-back cast to take home the Academy Awards' top prize.
"It couldn't be more deserving," said WNYC culture critic Rebecca Carroll. Despite talk of "La La Land" being an Oscar favorite, Carroll said "Moonlight," which looks at three defining chapters of a young black gay man's life, couldn't be overlooked.
"This movie has actually gotten into the American psyche in a way that can't be shaken," she told WNYC's Jami Floyd. "And that psyche is what sort of drives the Hollywood industry."