After Divisive Year, Finding 'Peace' and 'Love' This Christmas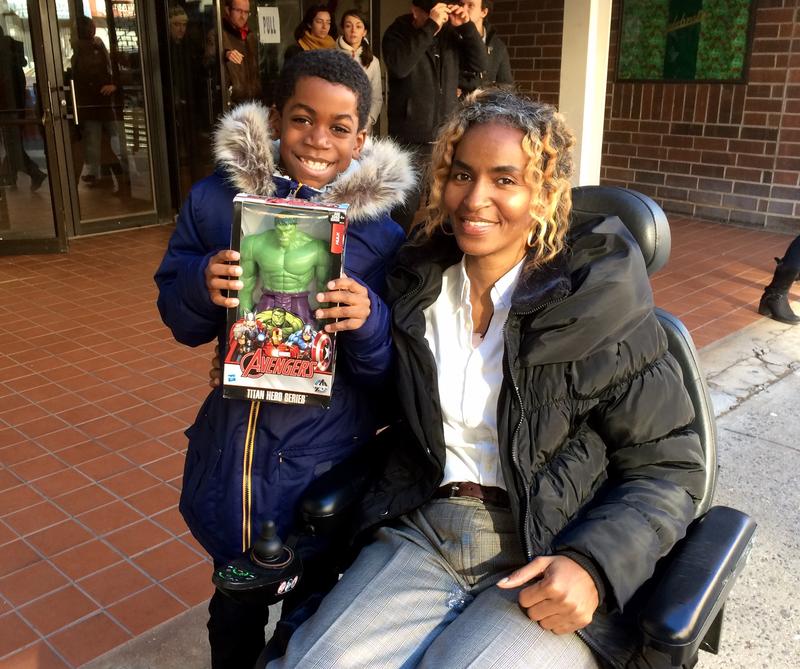 At Canaan Baptist Church of Christ in Harlem, Simone Mercer said she prayed for peace, togetherness and unity. They were typical Christmas messages of hope and understanding. But this year, she said, they took on extra meaning.
"We feel so divided," she explained, referring to the bitter presidential election. "I don't know why, but it's such a strong feeling that we should be separated when we shouldn't."
That same message was echoed by parishioners attending services at other churches. As she walked up the stairs of the Cathedral of St. John the Divine, Sarah Wiedt acknowledged she usually doesn't go to church on Christmas. But she said she was inspired by a recent gathering with neighbors and said the election was on her mind, too.
"I'm praying for peace," she said. "Unity. Unity in our world. Unity especially in our country right now. And I'm praying to be simple and good."
Anne Kelly and Stephen Katz expressed similar prayers. "I'm very concerned about the fate of the U.S. and the world in the year to come," said Katz. 
Kelly added that they'd come to St. John's "just to feel calmer about the future."
"I guess there's a little bit different this year," echoed Gladys Aguirre Drexel, who had come from Mexico to visit family. She said she would pray for "family, harmony and unity and love and peace, and to feel like, to really care for each other." 
Leaving morning services at Mount Morris Ascension Presbyterian Church in Harlem, a woman from the Virgin Islands who declined to give her name said she prayed for health and strength and "that everybody would try to do a little bit better in terms of stop the hating."
But it was also a day of happiness and presents. As Simone Mercer left Canaan Baptist Church, her nine year-old son Elijah clutched a new Hulk figurine. What did he pray for on Christmas?
"Hope and faith," he said, "so when I grow up it's easier for me to do what I have to do."
He said his plan is to become an actor.