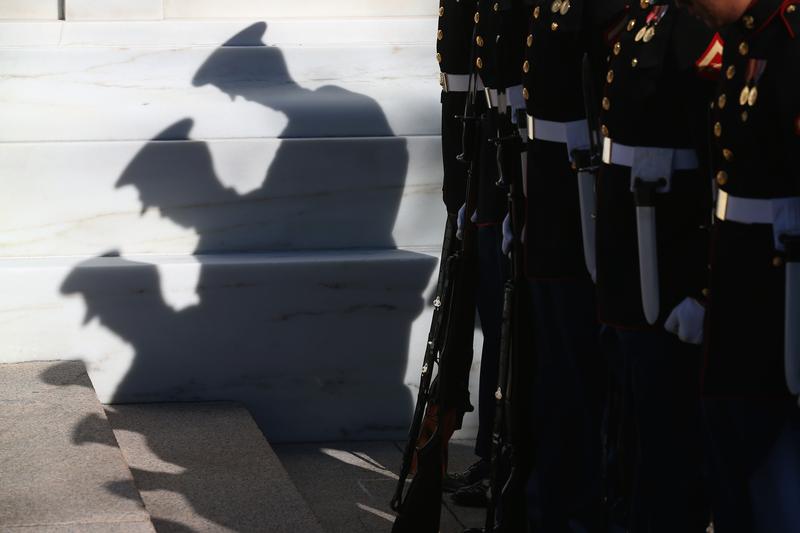 On Thursday, Department of Veterans Affairs Secretary Eric Shinseki ordered a "face-to-face audit" of all clinics around the country.
The announcement follows a House panel vote to subpoena Shinseki, who is facing political peril amidst reports that the department's medical center in Phoenix, and perhaps elsewhere, has been concealing wait times for veterans desperately seeking treatment.
According to Congressional officials, as many as 40 veterans died waiting for care in Phoenix.
"They don't intend any harm," Dr. Basimah Khulusi said of the VA on our program in February. "They just don't implement the right treatment plan and they need to support the physicians that do. That intends well that want to do everything they can to help these patients."
Khulusi is a former VA physician who says she was forced to leave after refusing to prescribe high levels of opiates to her patients.
See Also: The VA's Opiate Problem: A Whistleblower Speaks Out
And now the American Legion, a veterans organization that was for many years fiercely loyal to the VA, is calling for Mr. Shinseki and two other senior department officials to step down.
Not everyone in Washington believes this is the right move, however.
"There's a systemic management issue throughout the VA that needs to be addressed, and I don't believe that just changing someone at the top is going to actually get to the solutions that many of us are looking for," said House Speaker John Boehner at a weekly briefing with reporters on Thursday.
Joining The Takeaway to weigh in is Verna Jones, director for Veterans Affairs and Rehabilitation Commission at The American Legion.