The Takeaway
In the African American South, A Holistic Approach to Fighting Poverty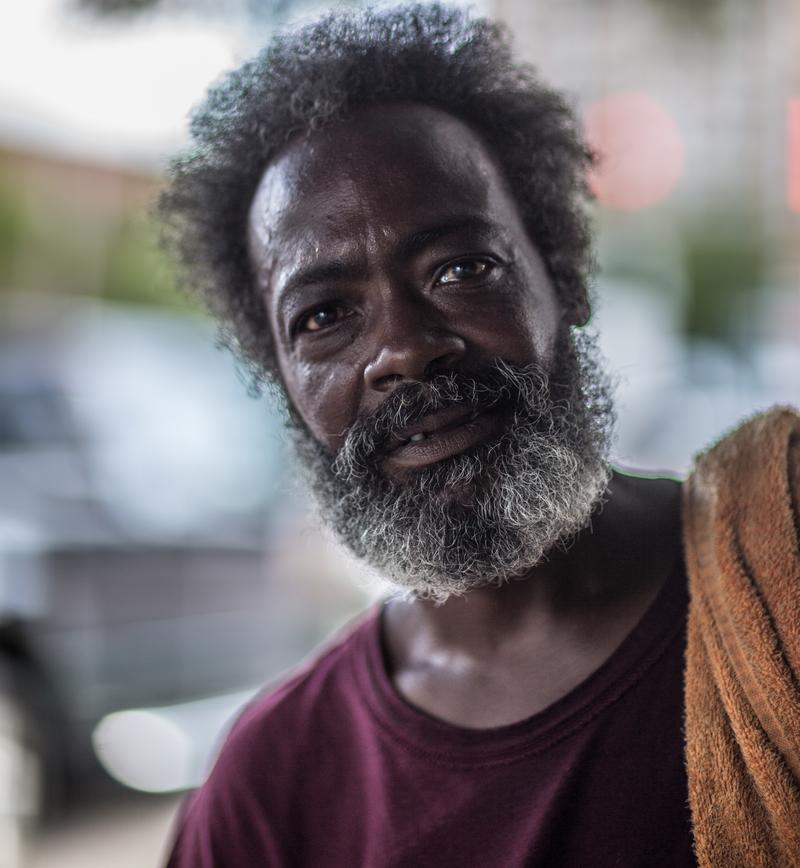 Click on the 'Listen' button above to hear this segment.
Felicia Cosby, 44-years-old, is a native of Richmond, Virginia. She has deep ties to the city and has seen it change dramatically over her lifetime.
"It used to be known as a majority-minority city, but that's not the case anymore. We are experiencing a resurgence of people coming into the city, [and] people deciding to make Richmond their home," she says.
Though it's growing more diverse, Richmond County, Virginia is classified by the American Communities Project (ACP) as the "African American South." These communities are about 40 percent black, and are the poorest counties analyzed by the ACP, which has charted every single county in the United States based on different demographics (see map below). As the 2016 election, The Takeaway has been talking with voters in each ACP community type to get a sense of the issues affecting people where they live.
In Richmond County, more than 17 percent of the population under the age of 65 lives without health insurance. Almost 20 percent of the population lives in poverty, according to the U.S. Census.
Cosby, a member of the Richmond chapter of the National Coalition of 100 Black Women, links poverty levels to the educational issues facing the community.
"Richmond has the second highest poverty rate amongst the largest 30 cities and counties in Virginia," Cosby says. "Many of our schools have not met accreditation standards … Those are two major areas that we have to work on because education is the great equalizer, as we know, and is the greatest weapon against poverty."
Though education can be used to lift people to different socioeconomic levels, Cosby also says that the city of Richmond — a place Democratic Vice Presidential Candidate Tim Kaine was mayor of from 1998 to 2001 — is also facing a number of residual issues that are related to poverty.
"We are lacking the mental health infrastructures needed in order to provide support," she says.  "If you're in poverty and you're struggling everyday to make ends meet — you're trying to figure it out and you're working two jobs paying minimum wage, and you have to balance your family, you have to get your child to school, you have to pick up your child, you have to pay for medical expenses, you have to provide for the basic necessities, yet my minimum wage job, and I could be working 40 hours a week, [and it's] just not enough to cut it, yes, that's stressful" she says.
The World Health Organization has labeled poverty as the world's "most ruthless killer" and "the greatest cause of suffering." Poverty has long been understood to directly impact both physical and mental health.
"That's why we are such proponents of raising the minimum-wage," Cosby says. "People just cannot survive on  $7.25 [per hour], they just cannot."
The Center for Disease Control released a report in 2015 that showed that almost 9 percent of people living in poverty experienced psychological distress, while "only 1.2 percent of people at or above 400 percent of the poverty line suffered the same."

Living in poverty has particularly difficult implications for developing brains and children. Other studies have shown that children living in poor communities experience significantly higher levels of family turmoil, family separation, violence, and significantly lower levels of structure and routine in their daily lives.
"Richmond, and Virginia, we're really lacking the mental health infrastructures needed in order to provide support," she says. "We're asking our legislators and other community members to provide more infrastructure so that women and children and others will have the mental health supports needed as they go forward."
In addition to working to raise the minimum wage and provide more mental health support, Cosby and her group, the National Coalition of 100 Black Women, are working to fight poverty in other areas.
"We had a legislative day during the general assembly session and encouraged our legislators to seriously consider pieces of legislation that we thought were very important in terms of anti-poverty, one of them being 'Ban the Box,'" she says.
Some 150 cities and counties around the United States have adopted "Ban the Box" initiatives, and President Barack Obama has endorsed the policy at the federal level "to address the vicious cycle of poverty, criminality, and incarceration that traps too many Americans and weakens too many communities." Proponents of "Ban the Box" laws, which prevent employers from asking job seekers to reveal their criminal histories on a job application, say such initiatives help the formerly-incarcerated transition back into society.
"At least at the state level and for state level jobs, that box has now been removed to allow people the opportunity to at least get their foot in the door and at least to be able to have a fair interview without automatically being dismissed because [of a criminal record]," Cosby says. "We're looking at a more holistic approach as we combat poverty."