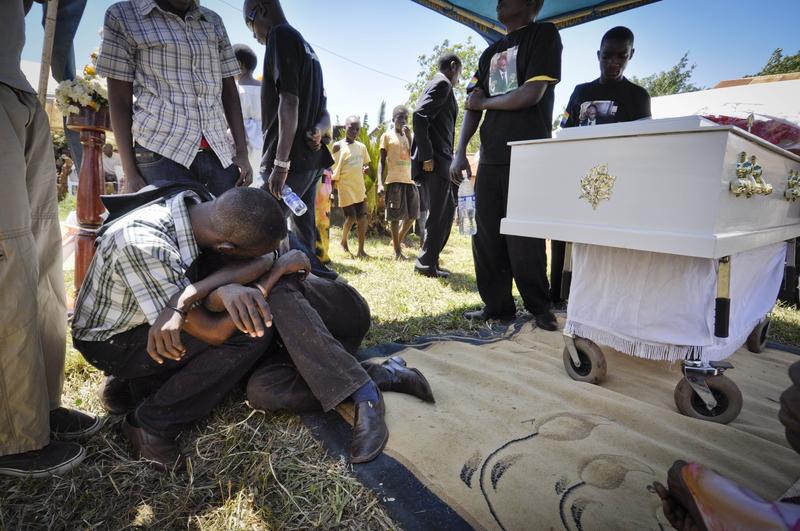 In Africa, there's a quiet trend sweeping the continent and dividing neighbor from neighbor. More than 30 nations worldwide have declared that homosexuality is a crime, and most of these nations are in Africa.
Last weekend, Takeaway Host John Hockenberry was part of a panel about the expansion of anti-gay laws in Uganda and Nigeria. It was part of the annual Women in the World Summit, hosted in New York City by Tina Brown.
In Nigeria, persons found in a same sex union can be thrown in jail for 14 years under a new law passed this year. Just a few weeks ago, Ugandan President Yoweri Museveni passed an anti-homosexuality act, allowing those convicted of homosexuality to be imprisoned for life.
Two women on stage at the Women in the World Summit feel personally targeted by these new laws in Uganda and Nigeria.
Adejoke Tugbiyele is an Nigerian-American artist and filmmaker who has come out publicly in defiance of the law. Ugandan Activist Clare Byarugaba was outed by Christian vigilantes in her country where she now fears for her life. Both describe the challenges of being out as a gay person in their own countries.