Advocates Urge State Lawmakers to Budget for Voting Reforms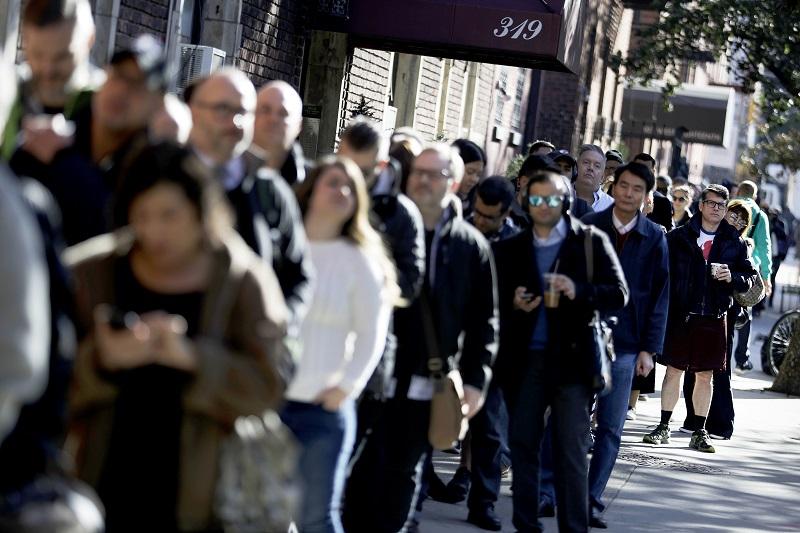 For the second year in a row, New York Governor Andrew Cuomo included electoral reform in his State of the State address in January. Now advocates are urging Cuomo to put his money where his mouth is – and make sure these measures are  funded in the upcoming budget.
Speaking in January, Cuomo vowed to launch a "Democracy Project" to modernize New York's voting system. It included measures to allow for early voting, and adoption of early and same day voter registration. The proposal was major a applause line during his New York City address, after the myriad of problems with the city's Board of Elections last year including a massive voter purge in Brooklyn before the April presidential primary.
While Cuomo included the measures in his executive budget, the matter moves to the state legislature where only one Chamber has taken up the measures.
"The Assembly has stepped forward. They have said in their one-house budget they want to see early voting, automatic voter registration in the budget, and they want to see some funding for it," said Susan Lerner, executive director of Common Cause New York, a good government group that advocates for voting reform.
"We believe this is the year to get it done," she added.
Representatives from advocacy groups including Common Cause, the New York Civil Liberties Union and the Working Families Party will rally in support of their plan in Battery Park Sunday afternoon urging Cuomo to put pressure on the state Senate during final budget negotiations. Representatives Jerrold Nadler, Nydia Velazquez and Yvette Clarke will join New York City's Comptroller Scott Stringer and other elected officials at the event, which they're calling the Rally to Resist Voter Suppression.
A spokeswoman for Cuomo said these issues remain a priority for the governor.
"He introduced these proposals and is working with the legislature to pass them," said spokeswoman Dani Lever. "If passed, the bills do not take effect for a year, during which all relevant funding issues will be addressed," she added.
Senate Democrats introduced a package of voting reform legislation earlier this session. Senate Independent Democratic Conference spokeswoman Candice Giove said the IDC backs early voting and automatic voter registration.
Scott Reif, a spokesman for the Senate GOP, said they will consider the measures.
"There are many bills out there which seek to boost voter participation," Reif said. "We'll take a look at all of them."
The budget is due April 1st.