WNYC Newscast
Advocates Urge NYPD to Reform Policies on Mentally Ill Suspects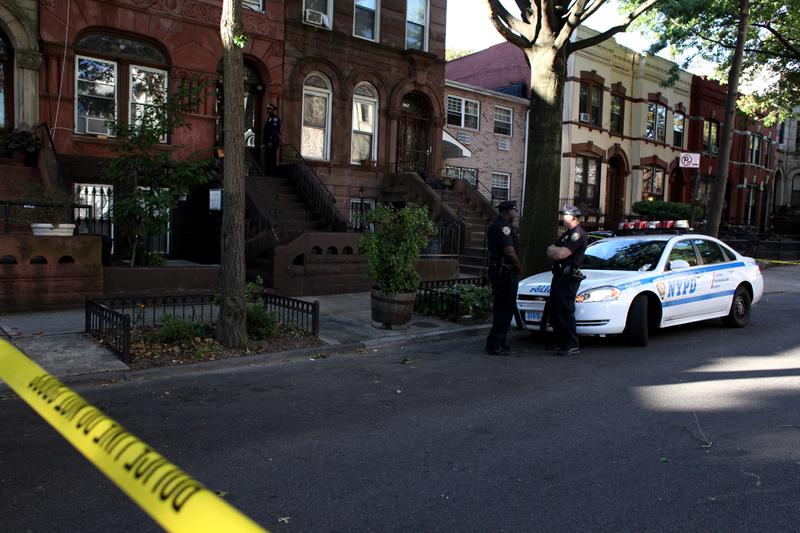 A coalition of health care advocates, community groups and city council members is calling for the NYPD to adopt a new model for dealing with emotionally-disturbed people. 
They say that specially-trained mental health professionals paired in teams with the NYPD could help prevent incidents like the recent non-fatal shooting in Times Square of a mentally ill man, and a shooting last year that resulted in the death of a Harlem man.
Speaking at City Hall as a spokesman for the coalition, Steve Coe, the CEO of Community Access, which provides social services for the mentally ill, said community crisis intervention teams have proven effective at de-escalating similar situations in other states.
"We know that the teams, when they're put in place improve police work, they improve safety they reduce the number of people getting hurt, the number of police officers getting hurt," he said.
Council member Jumaane Williams said he'd support legislation that would provide additional training to the NYPD and pair officers with mental health teams. "If they don't do this, we'll continue to have the horrific stories of people being treated like criminals, being injured, at worse, being killed," he said.
A state resolution to create these crisis intervention teams has not been submitted yet.
A spokesman for the NYPD wrote in a response that, "All NYPD officers are trained extensively on how to recognize and respond to emotionally disturbed persons, and that training continues throughout their careers and includes workshops taught by experts in the field of psychiatry."
The statement adds that the NYPD received more than 100,000 calls in 2012 involving an emotionally disturbed person. 
As far as adopting the proposal from advocates, the NYPD said it's willing to consider suggestions. "While we are always willing to look at new programs and how they can help the police department assists the public, there are nevertheless logistical concerns with this proposal considering the volume of EDP calls we receive."
[This article has been updated with a statement from the NYPD]