Advocacy Group Says Homeless Adults Need More Support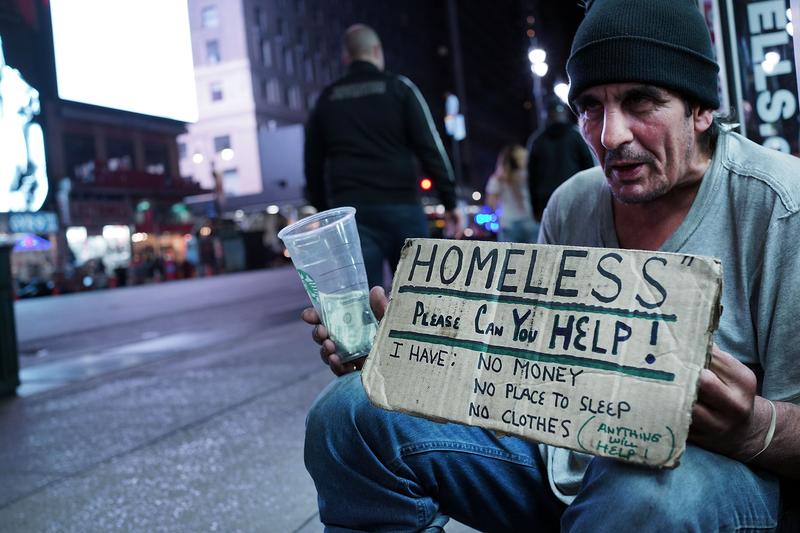 The city's leading advocacy group for the homeless says in its annual report that the state and the city need to do more to help homeless adults living in the city's shelters and on the streets.
 "I have yet to meet a homeless person on the street who would turn down the offer of housing, of permanent housing, with support services," said Mary Brosnahan, president of the Coalition for the Homeless, referring to the need for supportive housing.
Up to four thousand adults live on the streets and 13,000 in shelters, according to the city. Mayor de Bill Blasio and Gov. Andrew Cuomo failed to reach an agreement to jointly fund supportive housing as has been done in the past. Separately, the governor has committed to creating 20,000 units, and the mayor 15,000, over the next 15 years.
The Coalition criticized the governor in the report for not bringing the first 6,000 units — promised over the next five years — online faster and providing more details on how they'll be financed. Abbey Fashouer, a spokeswoman for the governor, said he's committed to creating those units and that the first ones will likely be available in two years.
"Governor Cuomo's budget includes the largest commitment to combat homelessness in New York State history," she said. "This unprecedented investment will help thousands of homeless New Yorkers create a better life for themselves and their children."
The Coalition, which is close to the de Blasio administration, commended City Hall for investments in rental subsidies for homeless families and anti-eviction programs.