Adriano Espaillat Brings a Crowd With Him to D.C.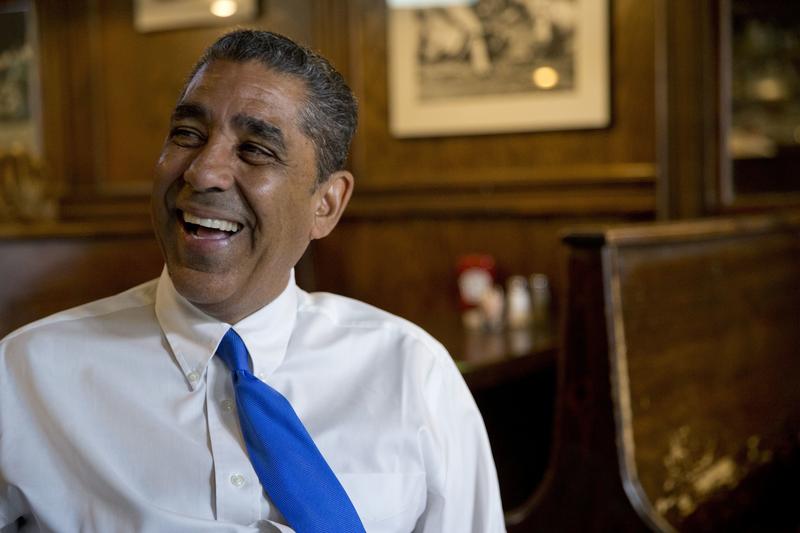 The first formerly-undocumented immigrant to win a seat in the U.S. House took office Tuesday with a challenge to his voters and another to President-elect Donald Trump. 
Rep. Adriano Espaillat told a U.S. Capitol auditorium filled with New York City's Dominican community that they need to help him fight for good. He riffed on the "What's in Your Hand" speech by a long-serving predecessor in the historic Harlem district, Adam Clayton Powell Jr.
"You have the power of your vote," Espaillat said, echoing the speech. "The power to spend the little money you have wherever you want. 'What do you have in your hands?'" he asked.
Espaillat, a Democrat, is the first immigrant from the Dominican Republic to serve in Congress and the crowd was ready to celebrate. They chanted. They played drums. They waited through a delay as the House bickered over new rules.
So many people showed up that the U.S. Capitol Police had to clear the aisles and send those without a seat to watch from another room.
Espaillat has said he'll stand up to President-elect Donald Trump on immigration issues. Fellow New York Democrat and Senate Minority Leader Chuck Schumer said he'd support Espaillat and undocumented immigrants.
"Have faith. Have hope. We won't let them hurt you," Schumer said.
Espaillat said he'll ask Trump, a Republican, to do something about Espaillat's top issue — the rising cost of living.
"When the new administration talks about infrastructure money," Espaillat said, "public housing is also an infrastructure issue."
Housing should be part of Trump's trillion-dollar plan to build and fix roads, bridges and public facilities, he said.