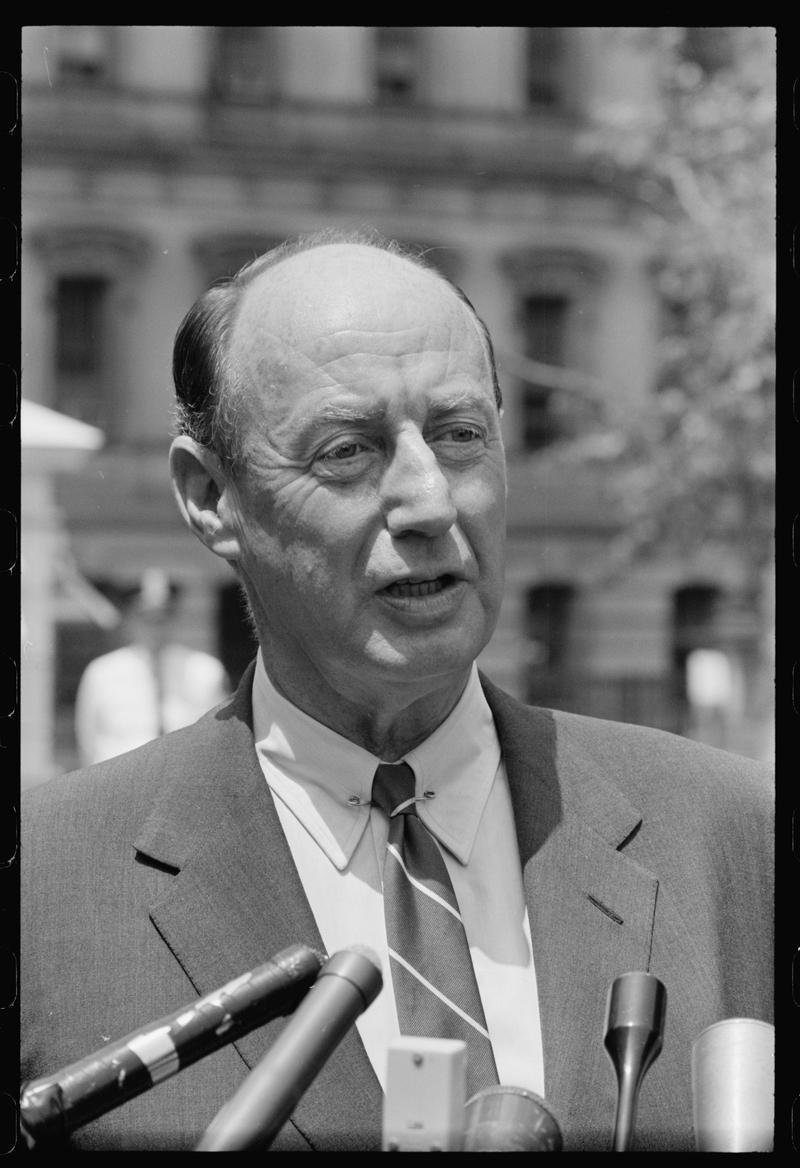 This episode is from the WNYC archives. It may contain language which is no longer politically or socially appropriate.
Unnamed speaker reads message from the President Johnson is read.
This memorial to Adlai Stevenson also marks the anniversary of Illinois' statehood.
Robert Moses speaks. He recollects the debates surrounding where the United Nations building would be located. He goes on to discuss the role of the Ambassador to the UN. He speaks of Stevenson's role as a statesman. He speaks of the Egyptian invasion.
Governor of Illinois Otto Kerner also pays tribute to Stevenson, followed by Ambassador Arthur Goldberg.
The memorial closes with a dedication by Dr. Richard Paul Grable, Minister of the First Presbyterian Church of Springfield, IL.
Audio courtesy of the NYC Municipal Archives WNYC Collection
WNYC archives id: 71929
Municipal archives id: T1273