Activists Are Taking Names When It Comes to Approving Trump's Cabinet Picks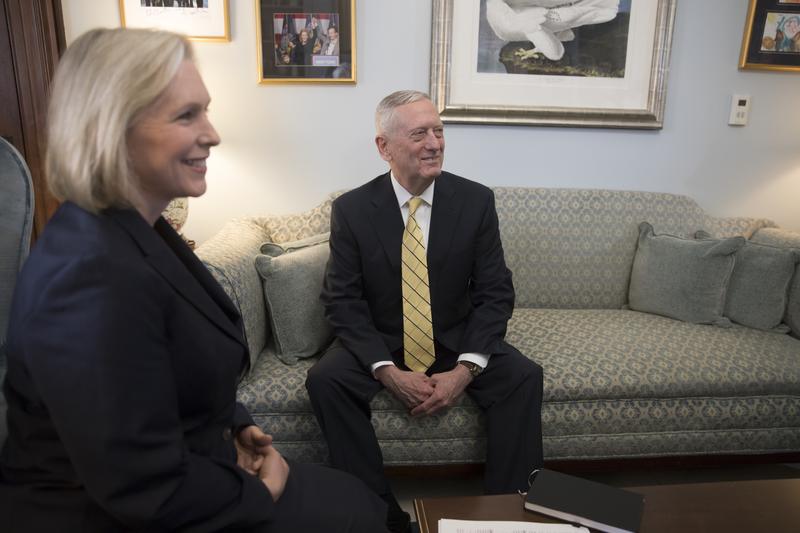 A week into Donald Trump's presidency, no one has told him no more often than New York Senator Kirsten Gillibrand.
Gillibrand has voted against Trump cabinet nominees four times, more than any of her colleagues. Those votes are drawing praise from activists on social media and prompting speculation that Gillibrand is considering a presidential run in four years. 
"They have bad ideas. They have bad policies," said Carli Stevenson, a spokeswoman with Demand Progress, a group running ads against Treasury nominee Steven Mnuchin. "I don't think that any Democrat should be supporting any of these cabinet picks."
Many of Gillibrand's Democratic colleagues have voted in favor of those nominees, saving their opposition for more Trump's more controversial picks.
Groups like MoveOn.org, the American Civil Liberties Union, Sierra Club, labor unions and readers of online sites like Daily Kos say they are keeping score, and Stevenson believes these votes could be a litmus test in Democratic primaries in 2018 and 2020.
WNYC's Jami Floyd talks with WNYC Congressional Correspondent John O'Connor about cabinet votes.